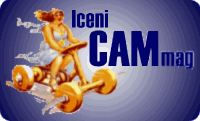 ---
The start at Willington
The day dawned bright and sunny, the omens were good!
By 08:30 Ralph was at Willington village hall and I swear that, as soon as I entered the village, I could smell the BACON but on entering the hall the smell was overpowering. Ralph and I had one each to make sure the bacon was OK!
But enough of this pre-amble, I think Andrew was amongst the first to arrive complete with a Lohmann-engined bicycle, 18cc of raw power! Soon all the familiar faces turned up; we were going to have a good day. Owen Gough turned up with a good selection of jumble and his wife came up trumps in the kitchen. Danny brought his jumble along, some of which he had only purchased the day before in Utrecht! Trading was brisk until the departure time and about 11:15am we were away. I was in the breakdown vehicle this time, Ralph rode my Norman Model 'C' (you know the one with highly polished flywheel). It took him a bit of time to adjust to 2F power (he's used to a JDL) and also the bonus of brakes that stop you.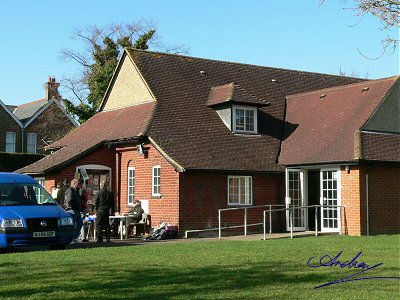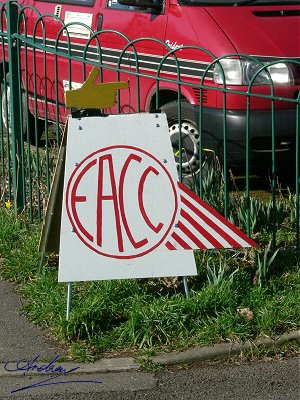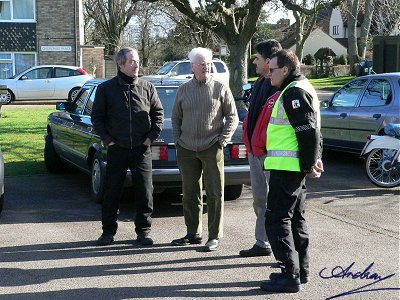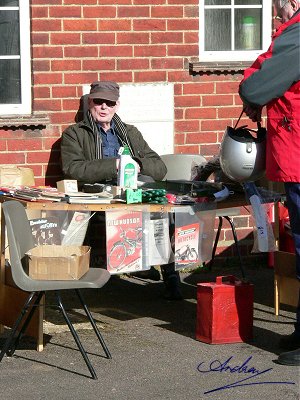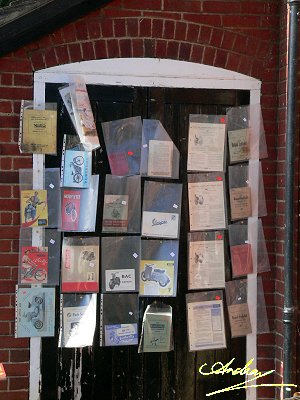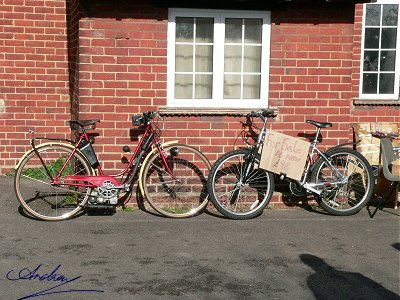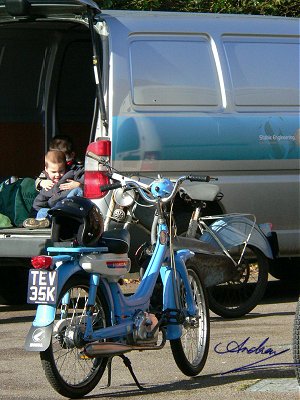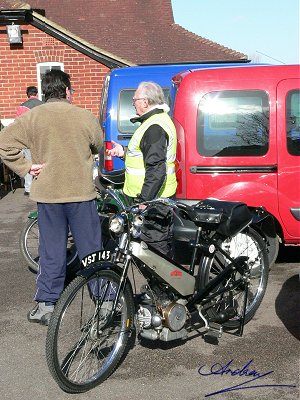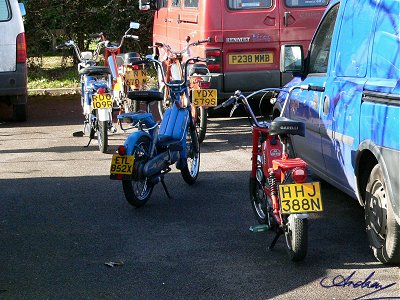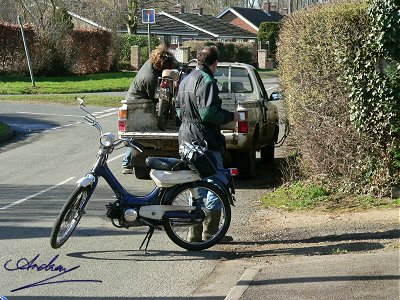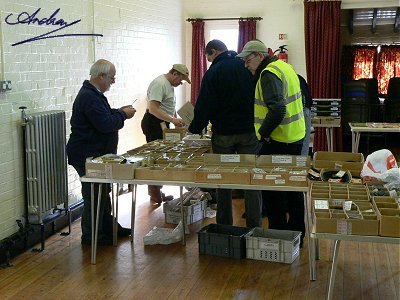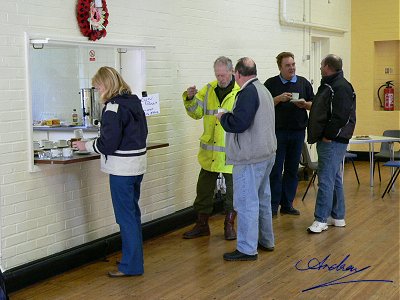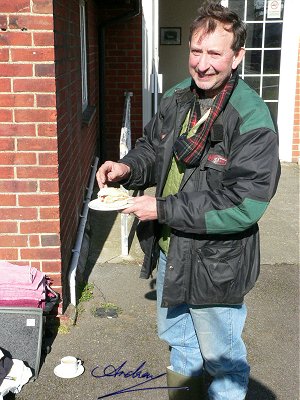 Lunch stop: Southill
White Horse
Bev Crook rode with me in the car and helped load up Luke Booth's Levis, he was the only casualty. We kept passing Andrew on the 'Slowman Lohmann' and trying to persuade him to load the Lohmann aboard but he was having none of it and true to the spirit of the event, completed the course. Bravo Andrew.
On reaching Southill we retired to the White Horse for beverages and more food. Lots of mickey taking and friendly banter made for a really good atmosphere in the pub.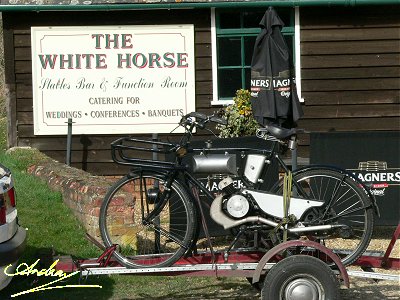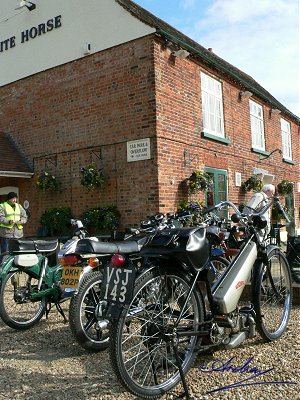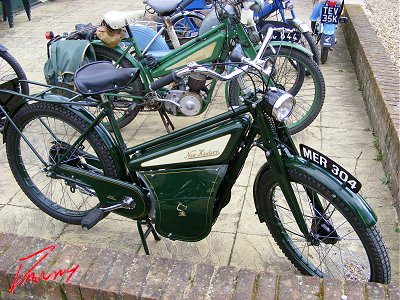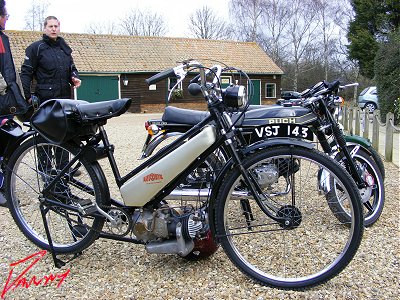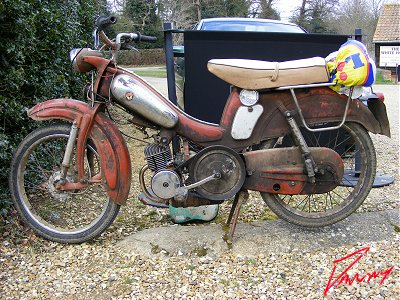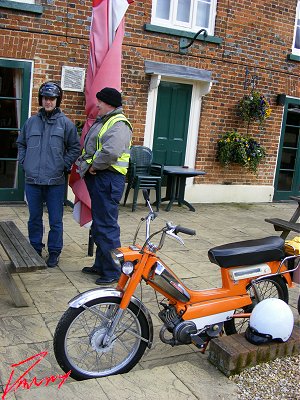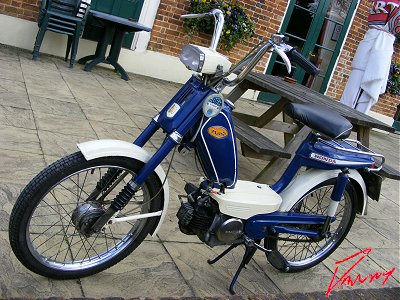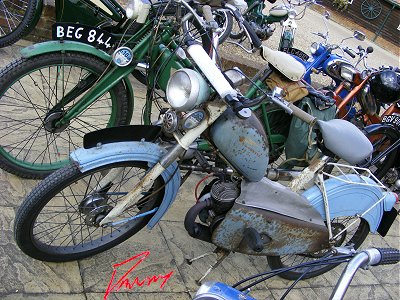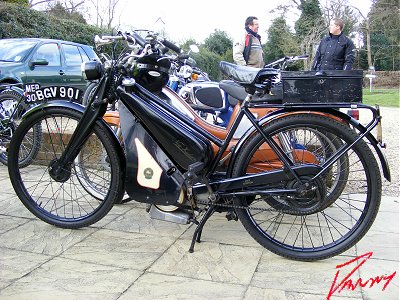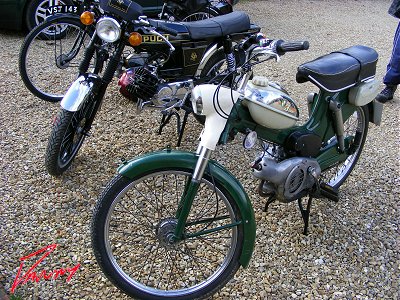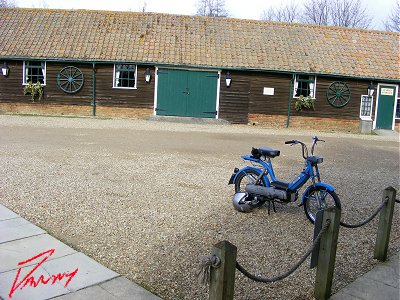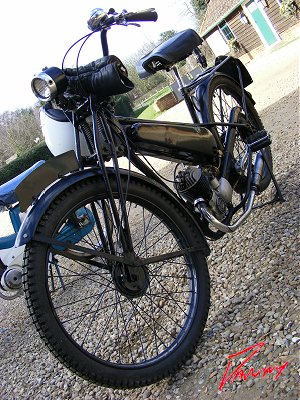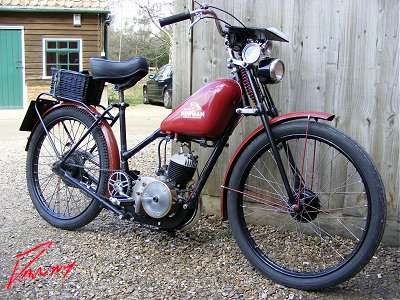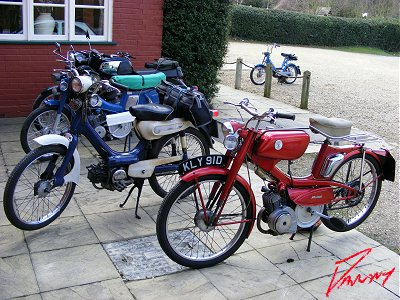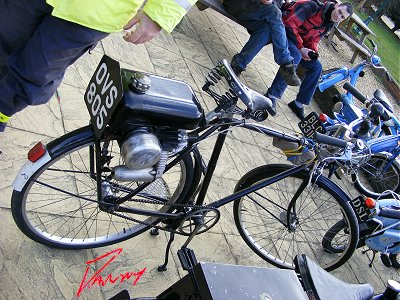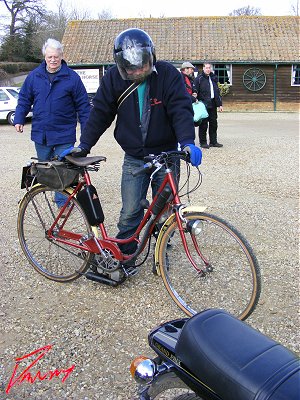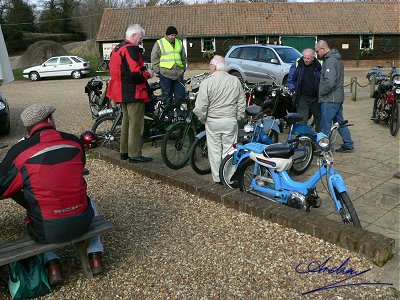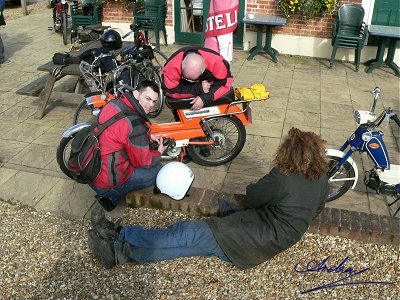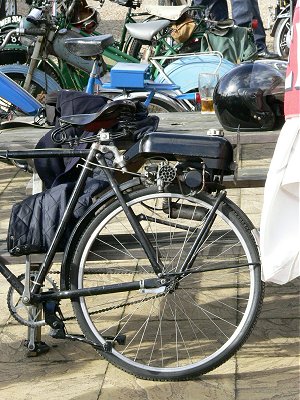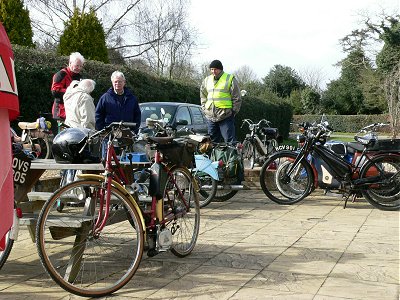 We had passed through some really pretty parts of Bedfordshire: Ickwell, Northill, Southill and Old Warden on the outward leg and we are now heading for Ireland and on to Cardington and someone had been playing about with the omens I spoke of earlier.
You've guessed it, the heavens opened and the wind blew, luckily for Andrew it was in his favour. Everybody got soaked and some were seen walking around the hall in their underpants, trousers draped over radiators in an effort to dry them before heading home.
More jumbling, tea and bickies and then the journey home. Another really good run, 26 riders in all with only one breakdown.
We covered our expenses and contributed £50 to EACC funds.
PS: I don't believe Dave Evans got lost, can anyone clarify this?
See you at the Radar Run.
List of Riders : Andrew Pattle, Lindsay Neill, Chris Saunders, Peter Lawson, Remo Ruta, Ron Riches, Keith Rutledge, Luke Booth, Martin Gates, Alan Crook, Andy Day, Ken Howard, Dave Evans, Joe Lee, Steve Cobb, Keith Ashby, Ralph Richardson, Jim Stuttard, Brian Hilton, Mark Daniels, Nick Bence-Jones, Alan Course, Roger Colman, Tony Malthouse, Barry Bartholomew.
Alex Lees and Bev Crook in breakdown vehicle.
---
| CAMmag Home Page | List of articles | List of events |
---