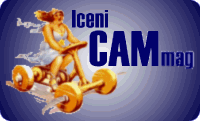 A market place for cyclemotors, mopeds, autocycles and parts
If you've anything connected with autocycles, cyclemotors or mopeds that you'd like to sell or buy, then why not place an advert here? It's free, so you've nothing to lose. Adverts will automatically be removed after 90 days—or when you ask us, if you sell it before then. New adverts—those placed in the last three or four days—are highlighted in pink. If you'd like to place an advert here, please contact us.
This market place is meant for selling any 'one off' items you want to get rid of—if you have stocks of spares that you regularly sell, our Directory is the place to be listed.
Advertisers: please be aware that a number of advertisers in our Market section have received approaches from scammers.
More details here
---
1988 Honda City Express,
MoT April 2018,
Red, no rust, no rips in the seat,
Very good all round, only 9,000 miles. £350.00.
Richard Woodbridge
or , Swindon
FOR SALE: Cyclemaster Petrol Tank. Needs repaint, inside needs cleaning but does not leak. Filled with water and no leaks. Can't find any dents or damage. No cap or tap. £15.00 plus postage at cost.
For more info or pictures, please contact Alan on , leave a message with your number and I will call back when I'm in.
Cyclemaster fitted in 1954 Phillips bicycle, wheel has been restored, project just need finishing off, mainly the control cables, £495 ono.

Raleigh RM6 Runabout, complete, for restioation, £300 ono.

Triumph Tina scooter, no bodywork but otherwise all there; also a second Tina for spares, this one has a frame that has been weakened by corrosion but does have the bodywork parts with it. £300 ono for the two.

Classic Moulton De Luxe bicycle, Sturmey–Archer four-speed gear, good suspension, £85 ono.

Call Paul on for more information (Norfolk)
1953 'clip on' 49cc Power Pak Synchromatic on Raleigh 20" wheel cycle. This 1953 'clip on' 49cc Power Pak Synchromatic has a full known history: one owner from new until 1989 when it was acquired by myself, both of us being enthusiasts for cyclemotoring. It is now fitted to a Raleigh 20" cycle for easy cycling … £1,200.00.
If interested, please contact Owen at
or (evenings best);
I can send more photos for you to see.
For Sale:
Atala Califfone.
MoT expired last November but if I get time will get a new MoT.
Following storage loss, it has been laying in back of car for 3 months, so starts and and runs but does not rev and dies when choke is off so could do with carb clean and new fuel.
Front mudguard cracked, looks like its photo in a nice shade of mauve—£300
GU2 7XH
.
Wanted: a Raleigh Wisp in gold…
Cash waiting.
.
1991 Jawa Jazz, 2 speed automatic, kick start, MoT'd to October 2017. Needs attention to carb as doesn't run over half throttle. £300.
Patricia Kirkham—.
Bike is in Argyll.
1991 Jawa Economy, single speed, automatic, pedal start. MoT'd to September 2017. Good runner. £350.
Patricia Kirkham—.
Bike is in Argyll.
Honda C70, 1977, c/w V5c Log book, on SORN. £700.
Excellent condition and good running order. Everything works correctly. Good tyres. Engine rebuilt with NEW crankshaft. Has rear carrier, mirrors and sidestand.
E-mail:
Tel: (Ipswich) and ask for Laurence.
Biker's Paradise jacket, size 40 (but seems a small 40), Red/Black ,in very good condition. £15.00 ono.

Tank crew padded trousers @ 30" waist but short fitting. As new. (Great for under waterproofs) £5.00.

John Daborn: or .
Wanted by private EACC enthusiast: a Sinclair–Goddard Power Pak or Trojan Mini-Motor autocycle.

Any complete and running condition considered, but must have V5 and current pre-1960 historic vehicle registration, including number plates.

Would prefer to collect from East Anglia or surrounding area, (I don't enjoy driving long distances in cars any more!)

Please contact
Honda PC50 K1 Saddle. Genuine Honda NEW/old stock. Perfect condition—£70.
Tel Laurence: (Ipswich)
E-mail:
For Sale:

New Hudson owners guide and instruction manual (original) £8.

Power Pak bicycle motor instruction book (original) £8.

Call Ron Silverbach on .
For Sale: Raleigh RM6 Runabout Good working order but no registration or documents.
Tel: or (North Yorks).
Motor Cycle Trailer to carry one large bike but can be altered to carry two or three bikes. Very solidly constructed and galvanised. Lights and spare wheel. £150 or offer.
Tel: (Northants).
Phillips P45 Gadabout 49cc moped—£425.
Originally registered RGV 552 in April 1961, but no supporting documentation to reclaim number so will require re-registration. Villiers 3K two-speed engine in good mechanical order, runs fine, 30+ mph. Electrics good, all lights and horn work properly. 40mph Huret speedometer set. Very original condition and all correct. Rides nicely and good brakes. Recently fitted NEW fork bushes, and headstock bearings. Engine top-end overhauled and carb serviced. Stand reconditioned. Good tyres. Rear carrier. Sound and very original bike with all correct fittings in good working order.
Tel: (Ipswich).
E-mail:
Have van so can deliver locally if required.
Trojan Mini-Motor and bike, bike is rebuilt to top order, hub brakes so stops as well as go. The Trojan is rebuilt and runs on bench test. It is fitted to the bike but needs lining up. Has all fittings to lift and lower. Ill health so can't finish it. £475. Please make an offer … must be sold soon as I am unwell and will have to go into hospital soon.


Motobécane Super 7, 1982, year MoT, VGC, under 3,000 miles from new, selling for a friend, £395 ono.
Ring Dave on
2002 Tomos Targa Sports Moped. Running but does need new carb ( on order), lovely condition, low miles, CDI ignition A35 engine, 2-speed transmission. Lights, horn, brakes all work fine, tyres good. V5c present. £300 ( selling for what I paid for it).
Collection from PR5 Lostock Hall
I also have a 65cc cylinder & head for the A35 engine, new, boxed & unfitted for an additional £70.
Marty:

Peugeot 102 rolling chassis—£25.
Can send more pictures.
Located in East Sussex.
Contact Luke at or phone .
Peugeot 102 rolling chassis—£25.
Can send more pictures.
Located in East Sussex.
Contact Luke at or phone .
Villiers engine—£15.
Contact Luke at or phone .
Compresser—£15.
Contact Luke at or phone .
Wanted All Mopeds
Honda C50 C70 C90 - Raleigh - Puch - Mopeds - Monkey Bikes - Autocycles - Cyclemaster
We Want:
Clean Or Rusty - Seized Engnes - Parts - Shed or Barn Finds
Any Mopeds or Motorcycles - Top Cash Prices Paid
Call Tim on 07775 998628
Honda PC50: Genuine original Honda new/old stock plastic mudguards. Perfect condition.
1 × front (White)—£60
1 × rear (White)—£60
2 × rear (Grey)—£60 each.
Tel Laurence: (Ipswich)
E-mail:
Can post.
For Sale: 1978 Honda PA50 Camino, recent restoration, good running condition, new parts: rims & spokes, rear shock absorbers, pedal arms & pedals, and carburettor. Only £475.00.
Please contact by e-mail
or text to
(Chippenham, Wiltshire, SN151UB).
Honda Stream 50cc 3-wheeler moped. Reg CAC 570Y c/w V5c. Currently MoT'd, taxed, and in regular use (pictures show it on this year's Mince Pie Run). Electric start. Only 8,700 miles. Nice condition. Excellent runner. £700
Brian (Ipswich) mobile:
Vintage (1960s?) Rudge bicycle with original Sturmey–Archer gears and hub dynamo lights. All original with amazing patina. £175 ono.

Contact Chris
Located in Kent.
Gimson Polaris Sport
I don't know to much about this machine, as I brought it on a whim; I believe it was made in the late '60s/early '70s so should be tax free. I brought it as a non-runner and have managed to get it running nicely. The clutch and 4-speed gearbox all works well.

It does need some work that I don't have time for:
1. rear light lens/bulb
2. speedo and drive (if it ever had one)
3. foot pegs need repairing (just blob of weld)
4. centre stand needs a stop, so it does not go over centre too far (the foot pegs may fix this).
5. front light has no bulb.
6. horn need looking at as it does not work.
7. one pedal is missing.

I have no paperwork with the bike and believe it has never been registered in the UK. It should be easy to get an age related reg no. after getting a dating certificate. Apart from getting the engine clutch and gearbox working/adjusted I have not checked the bike over.

Contact Richard or

Honda C90 Sankei Exhaust—small dent but otherwise good condition, £15

Honda C90 rear shock absorbers—Painted but good damping—£10

Honda C90 Wheel—painted silver—£10

Honda C90 Front fork cover, £10

Tomos Square headlamp (1991), £10

Collection preferred from from PR5 Preston area.


Pair of 'Renegade' custom leather motor cycle pannier bags–£80.
12" deep × 15" long × 7" wide. LH & RH pair. All leather with buckle straps. All good condition. Over £300 new.
Can post.
Tel: Paul on (Felixstowe, Suffolk); if ansafone, leave message and I'll get back to you
or Mobile
Wanted: Front brake hub assembly for Yamaha QT50.
Please call or e-mail Jonathan on or
Many thanks.
WANTED: Victoria Vicky moped … prefer Superluxus but any considered but must be in very good to excellent condition.
Please e-mail me on with anything you have for sale.
Thank you,
Andy.
WANTED in the Devon Somerset area: moped in good running order for ride and restore project. I have up to £300.
Hope someone will be able to help.
Glen: , if no answer please leave a message and I will get back ASAP.
For sale: Mobylette Legshields in good solid condition for £45.
Prefer collection (West Norfolk) as awkward to post.
Photos available.
Richard:
Wanted: cowl for Cymota
Please call Paul on
---
Previously Sold
For sale: 1976 HONDA PC50, MoT 27/5/18, tax exempt, runs and rides OK, even Speedo works (that's unusual), paint and chrome need tlc. £350.
Bike located Sudbury, Suffolk.
Honda Cub C70 engine—later type with 12V Electronic ignition set—£70.
Automatic 3-speed. All complete excepting mag cover and carb. Had this running before removed from its frame, and it's a very nice running motor.
For Sale: Mobylette AV89. V5C. Good usable condition. £475.
Puch Maxi, 1980, with 12 months MoT. The moped comes with a V5, great condition. Powder coated blue met, loads of new parts included: seat, exhaust, plastic side panels, 70cc engine upgrade, engine seals, new carb cables, front and rear lights, plus number plate, set of keys tyres and inner tubes. Over £600 spent.
For Sale: Honda CBF125 M-B, registered 29-03-2011. Current mileage: 16,603. Recently MoT'd, although the bike is currently SORN as I now have a car. Owned since 25th Jan 2015 and serviced by John Banks in Bury St Edmunds at 9,315 miles, 12,152 miles, 15,427 miles. Recent new back tyre and chain & sprockets. £1,000 ono.
For Sale: 1973 Honda PC50, recent restoration including powder coat, new rims & spokes. I have owned this bike since 2012, a very reliable moped, reason for sale: I have upgraded to a Honda CL50. I would like £695.00 for the PC50 but open to offers.
I have this PC50 that I got off an EACC member—but really need the space now. It runs, but very erratically and only then on easy start down the carb, so I suspect the carb is either blocked up or the fuel in the tank is stale. It appears to all be there except the speedo. It will need tyres and a rear brake cable. No documents. Looking for £190.
Suzuki FR50, 1974, used often, MoT until October, nice little two smoke, starts easy, 3-speed. £750 ono.
Single bike trailer, all galvanized, good order, £120.
Genuine ex-Post Office Raleigh RM8 Runabout 49cc moped, registered HBP 897H on 8th April 1970 (West Sussex). Original number (non-transferable) C/W V5c and old buff (continuation) log book. The GPO had previously bought RM5 mopeds from Raleigh but, when the RM5 ceased production, the Post Office bought just one batch of RM8 Runabouts in 1970, before going over to Puch mopeds. Engine refurbished with new main bearings and crank seals. Starts easy and good running order. New sidepanels and petrol tap seal fitted. Bike fairly original condition, rides OK, brakes good, lights & horn work. Scruffy condition and might benefit from a little more tidying. Would probably require new tyres for MoT. £345.
Hercules 'Popular' 22" frame lady's rod-brake bicycle with 3-speed Sturmey–Archer hub dated 1961. C/w fitted rear carrier. All complete and original condition. Needs tidying. £25 firm.
Windermere 'Reflex Classic' County Trekking cycle with rigid 23" frame and 18-speed Derailleur gears. 700×38 road sport tyres on alloy rims. Rear carrier. Rideable OK, but could benefit from service. £35 firm.
Velocette LE Mk.3 200cc side-valve flat-twin, watercooled, shaft drive, 4-speed foot-change. 1964 registered AYO 878B (non-transferable), c/w V5c doc. Just re-mot'd, re-taxed and in current use. All original condition. Engine refurbished by previous owner. Starts well and good running order. Rides nice. Fitted with correct Velocette dual seat, and also has single-saddle + pillion pad included too. Rear pannier boxes both sides. £1.995 ovno.
Merlin bicycle, Lady's Sports model. Made by E.A. & A.L. Merlin, 219 Goswell Road, London EC1. Sturmey–Archer alloy-shell AM (medium-close ratio) 3-speed, dated 1951. Resilions, North Road drops, Walton & Brown chain set, Merlin patent front fork ends, period pannier rack (Ashby?) £95 ovno.
Honda Cub C90MG, Electric-start model—£850 ono.
Reg 1988 F602 UEG c/w V5c doc. Mot and tax till August. 9,765 genuine miles only. 12V electrics. Rear carrier with backbox. Windscreen. Centrestand and sidestand. New tyres recently fitted. Good runner.
NEW Campervan cover—never used. 7.0–7.5 metre 4-ply cover in grey. Size 296" × 92.5" × 106.5". Weight 15kg. All fittings included. Cost £140 new—accept £50 ono
Large collection of Tomos A3M moped spares—possibly an entire bike sans wheels. Engine (in bits) several carbs, stators, points, brake shoes, exhausts. One frame (no log book but has frame tag intact—tank appears in good condition and does not appear twisted), shock absorbers, front fork springs, speedometer, indicators, handlebars, swing arms, side panels and probably more bits than I can remember. Will all fit in the back of a medium hatch back with the seats down. Bought to make into a project bike and with spares for my other A3MS but I have just taken on a PC50 so something has to give!
£65 for the lot, collection from PR5 Preston area.
1981 Puch Maxi Sport two-speed automatic. Matching numbers, everything in excellent condition. Lintec panniers. Tax and MoT. £495.
---


This page was updated on 11 August 2017

| CAMmag Home Page |
---