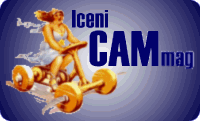 A market place for cyclemotors, mopeds, autocycles and parts
If you've anything connected with autocycles, cyclemotors or mopeds that you'd like to sell or buy, then why not place an advert here? It's free, so you've nothing to lose. Adverts will automatically be removed after 90 days—or when you ask us, if you sell it before then. New adverts—those placed in the last three or four days—are highlighted in pink. If you'd like to place an advert here, please contact us.
This market place is meant for selling any 'one off' items you want to get rid of—if you have stocks of spares that you regularly sell, our Directory is the place to be listed.
Advertisers: please be aware that a number of advertisers in our Market section have received approaches from scammers.
More details here
---
Wanted Puch Maxi bikes or parts
Can collect. Please call Ben on
or e-mail
Bond Mk D Tourer 1956. 197cc Viliers 4-speed with Dynastart. Engine completely overhauled and in good running order. Registered OAW 728 with V5c. MoT and tax exempt. Lots of work done. New wheel bearings, brakes, tyres, all cables replaced. New wiring harness professionally fitted. Good metallic gold paint. Soft-top and sidescreens. On road and just drive away—£6,000.
Phone Brian at Ipswich. Mob: .
Original Amal leaflet printed in orange and black on white: 'Amal Mk1 Concentric carburetters spares, parts list and specifications'. 4 × A4 size pages (folded). Also includes Amal Complete Carburetter Spare Parts and Accessories price list (issue 36) August 1992, comprising 8 × A4 size pages stapled folder. Genuine Amal leaflets. Good condition, though have been folded across the centre. £10 ono. Can post.
Dick Fryer, Tel Mobile:
1970s' Puch M50—no documentation but is complete and runs very well. Wheels are very good considering age. The 2-gear box functions very well, in fact a joy to ride. Brakes work OK. I am getting older and need the space in the garage! Feel it needs someone to love it and should she be possible to get DVLA age-related registration. Needs only slight electrical tinkering with lights and horn. £350.
Ted: or

1953 Hercules cycle with Power Pak Syncromatic (with clutch). Running but unrestored, original 'patinated' condition, all complete including period lights. Last taxed in 1955, registration number PRO 51 has expired, but may be recoverable from DVLA, no documents but first registration record may be available at Hertfordshire records office. Asking £750.

Tel Dick on (South Cambs).

Also for sale:
Cyc Auto, new exhausts, wheels, & tyres, overhauled engine, needs finishing, £500.
Kerry Capitino, painted, good engine, needs finishing, £750
Vincent Firefly or Ducati Cucciolo wanted by club member to ride, not to add to a collection or place in a museum and never get used!
Will consider any condition: complete or incomplete, working or non- runner.
Can you help me please?
Cash waiting I will travel to collect.
Contact Doug (Essex)
Westwood 26 × 1½ (larger Shrader valve hole) rear wheel rim for cyclemotor. One of a batch commissioned some years ago by the NACC. I bought it as a spare & had it chromed. Slight pitting due to storage which should rub out—£30 + p&p or collect from Cambridge.

Looking to add to my small collection of 1980s Yamaha 50cc things.
Does anyone have a Yamaha MJ50 Towny?
I know it is probably the ugliest little machine ever produced by Yamaha, but that's the point!
I am based in Berkshire, but please contact me if you have one available; my e-mail address is —my name is Chris.
Thank you, it will be well looked after.
Puch Maxi NOS Exhaust pipe—£10 + p&p or collect from Cambridge.

Honda P50 rear wheel rim. Sound & true but could do with rechroming—£10 + p&p or collect from Cambridge.

Wanted: Cyclemaster
Would prefer registered and in good running order
Cash waiting
Tel:
Garage clear out pending move:

Honda P50, 1968, V5c, MoT to May 2018, some surface rust—£495 ono.

Raleigh RM4, 1962, V5c, side panels missing, engine not turn over—£325 ono.

Phillips Panda, pre-1963, old tax disc, some parts missing—£120 ono SOLD.

Jawa 130 for spares—£40 ono.

Old rod-braked front axle complete with springs, right & left handed wheel nuts (as removed from my old trailer years ago)—any reasonable offer.

Home:
Mobile: (text or phone).
1999 Honda SH50 (Scoopy) City Express. Very scruffy, but with an MoT to September 2018; the sticker bombing would be easy to remove. Kick start is stiff, but functional, electric start works OK with a bigger than normal battery. I've been using this for commuting 12-mile round trips without any issues—I will include a new rear tyre for it as well.
Price for the SH50 is £275 ovno and collection from Preston in Lancashire. I'm looking for a Tomos or Puch type bike and would love one with a 70cc or similar kit fitted so I'll consider part exchange / swaps for either or both (see next ad) together.
or e-mail
WANTED by enthusiast: Cyclemaster 26cc or 32cc.
Preferably in bicycle and running order.
Registered or un-registered OK.
Please call Mike (mobile)
In Wirral, Cheshire, but will collect from anywhere. Cash waiting.
Wanted: Villiers 98cc motor cycle or autocycle,
complete and running preferred,
up to £600 please.

Contact me on
Raleigh 18 × 2¼" wheels, with decent brake shoe sets, Huret speedo gear, chainwheel and with scrapeable/paintable rims! Michelin tyres have good tread, but some cracking. Also rear mudguard. The lot: £35 collected.
Richard - (West Norfolk). Limited delivery possible.
Motobecane 50V, 1978, with V5C, for sale. Bought for straightforward restoration, but no time to finish! Engine turns freely with compression. £395.
More details: Richard - (West Norfolk). Limited delivery possible.
Nice solid bike trailer, can fit three bikes, brand new tyres and ramp. Offers.
Please call (Ipswich).
Old trailer, new tyres & hitch last year—£60.
(Bury St Edmunds, Suffolk).
Wanted: Rod-braked gent's bike suitable to take a 26" Cyclemaster wheel.
Condition unimportant as long as it's sound.
Anything considered.

Vaughan Miles:
or tel:

I am in North Warwickshire.
Wanted: Sim 50 (Speedway In Miniature) Kids off road motorbike. Dead or alive, any condition, anywhere. Contact: Martin or .
Wanted: Garelli Tiger Cross or Rekord Parts.
Complete bikes dead or alive, anything considered.
Contact Dave (Essex).
32cc Cyclemaster fitted in 1954 Phillips lady's bicycle, wheel has been fully restored and is extremely good condition, project just need finishing off, mainly the control cables, no V5 but does have the old card log book, £495 ono—SOLD.

Raleigh RM6 Runabout, complete, for restioation, £250 ono.

25cc Cyclemaster, complete wheel and engine unit, £295 ono.

Triumph Tina scooter, no bodywork but otherwise all there; also a second Tina for spares, this one has a frame that has been weakened by corrosion but does have the bodywork parts with it. £300 ono for the two.

Classic Moulton De Luxe bicycle, Sturmey–Archer four-speed gear, good suspension, £85 ono.

Claud Butler classic Time Trial bike, fixed (double-sided hub), 23" frame, Prugnat lugs, GB Coureur 66 brakes, TA chainset, Atom pedals, fitting for race number, £395.

Call Paul on for more information (Norfolk)
Suzuki 600 Intruder, 2002. Good condition. MoT till 07-18, £2,000
Tel [Swindon]

Honda 450 Rebel, 1987. Good condition. New MoT. £2,000
Tel [Swindon]

Wanted: Good usable Velocette LE.
Contact Mike
Thanks
For Sale: Hydraulic Cyclemotor/Motorcycle workbench.
Length: 85.5" (2.18m)
Width: 19" (0.48m)
Full Height: 30" (0.76m)
Lowered Height: 10" (0.25m)
Removable section at rear for wheel removal. Locking bar at 3 different lift heights. Recommended load 300kgs (267lbs). Lifted with a 'Bolted in' 2-Ton Sealey Trolley Jack. Manufactured by K.D.Benches, Peterborough. Selling on behalf of a friend who does not have the Internet. Please phone for further information or details. Collection from Scotland near Dunfermline. £200.00

For Sale, 1976 Honda PF50. Not sure what this should be called—Amigo 2?—but it is the rare 2-stroke version. Has been stored for a few years, but is in good condition for its age, starts and runs well and everything works. I have the V5 in my name and it should pass an MoT without difficulty. Can be used as it is or would benefit from light restoration. Bike is in the Hereford area, selling due to a clear-out. £350.
Please e-mail me for more information.
Don't know if you can help … I've been trying to restore 1921 Peugeot P50T … but the 100cc BMA engine is seized solid … I've tried everything to free it up … no go.

If you hear of a BMA engine, or complete BMA Zurcher type bike, please let me know.
Otherwise … thanks for reading …

Allan,

For Sale: 1956 Berini M13, 32cc, roller drive, single speed cyclemotor, complete and in original condition. Engine runs and V5C present in my name. Selling on behalf of a friend who does not have the Internet. Please phone for further information or details. Collection from Scotland near Dunfermline. £500.00

FOR SALE: Cyclemaster Petrol Tank. Needs repaint, inside needs cleaning but does not leak. Filled with water and no leaks. Can't find any dents or damage. No cap or tap. £15.00 plus postage at cost.
For more info or pictures, please contact Alan on , leave a message with your number and I will call back when I'm in.
1953 'clip on' 49cc Power Pak Synchromatic on Raleigh 20" wheel cycle. This 1953 'clip on' 49cc Power Pak Synchromatic has a full known history: one owner from new until 1989 when it was acquired by myself, both of us being enthusiasts for cyclemotoring. It is now fitted to a Raleigh 20" cycle for easy cycling … £1,200.00.
If interested, please contact Owen at
or (evenings best);
I can send more photos for you to see.
For Sale:
Atala Califfone.
MoT expired last November but if I get time will get a new MoT.
Following storage loss, it has been laying in back of car for 3 months, so starts and and runs but does not rev and dies when choke is off so could do with carb clean and new fuel.
Front mudguard cracked, looks like its photo in a nice shade of mauve—£300
GU2 7XH
.
Wanted: a Raleigh Wisp in gold…
Cash waiting.
.
Biker's Paradise jacket, size 40 (but seems a small 40), Red/Black ,in very good condition. £15.00 ono.

Tank crew padded trousers @ 30" waist but short fitting. As new. (Great for under waterproofs) £5.00.

John Daborn: or .
Wanted by private EACC enthusiast: a Sinclair–Goddard Power Pak or Trojan Mini-Motor autocycle.

Any complete and running condition considered, but must have V5 and current pre-1960 historic vehicle registration, including number plates.

Would prefer to collect from East Anglia or surrounding area, (I don't enjoy driving long distances in cars any more!)

Please contact
Honda PC50 K1 Saddle. Genuine Honda NEW/old stock. Perfect condition—£70.
Tel Laurence: (Ipswich)
E-mail:
For Sale:

New Hudson owners guide and instruction manual (original) £8.

Power Pak bicycle motor instruction book (original) £8.

Call Ron Silverbach on .
---
Previously Sold
1977 Mobylette AV89. MoT to end of November 2018. £275.
New Hudson Autocycle Replica L/H chain guard, small differences to original, in correct shade of green, unused, fits the 2F model—£15 + p&p or collect.
Excelsior Consort light motor cycle, 1959, registered MAS 144 (non-transferable) with V5c doc. 2-speed foot-change Villiers 6F 99cc engine, only 500 miles since rebuilt. MoT and tax exempt. Early restoration by Dave Berry (Andy Tiernan mechanic). Starts easily, runs cleanly, goes really well. Satnav paced 40mph on flat/48 downhill. NEW tyres just fitted, tank professionally cleaned inside. Lights all working. Good brakes. Rides well. £1,500—firm price, no offers please.
1979 Motobecane M40, went off the road in 1981 and then stored. Minor surface rust. Starts and runs, needs the headlamp wiring back up (it's disconnected—lord knows why). Currently no MoT but does have V5c—also included is a pair of leg shields which need light restoration & fitting.
Price for the Moby is £275 but this is firm.
1978 Puch Maxi K. Kick-start model. Goes well. MoT to end May 2018. £350.
For sale: 1937 Raleigh gent's frame bicycle, 24-inch frame with 28-inch wheels, 3-speed, in original condition. New tyres have been fitted, brakes need adjusting. Ideal for cyclemotor. Restoration project. £80.
Ceccato Romeo, 49cc roller-drive cyclemotor, 1954. UK registered with V5c. Currently on the road and in use. MoT and Tax exempt. Starts easily. Runs well, rides fine. Lights & horn work. Good working order. £425 ono.
Bernardi Buzz roller-drive cyclemotor engine kit. Pre-used. Turns over. Not currently running because missing crank nut on flywheel. Good compression. C/w petrol tank, tap, cap, control levers and cables. Spares or repair—£80.
Spartamet cyclemotor in Apollo mountain bike. Running order. Good condition. Not registered. Fitted with rear carrier and lights. £100.
1951 Trojan Mini-Motor on Rudge ladies cycle. £400.
With V5 and currently on road. Run as is or restore. Fitted with a modern carb. for better running but original included.

See it in action on my special promotional video (skip to 3 minutes in).
Honda PA50 Camino handlebars, tank and rear carrier.

Honda C90E engine parts, most of a dismantled unit. Note other small engine parts included but not shown in photo. Bring a box.

Having a shed clearout as will be moving house very soon. Time is passing and I need to make progress with my clearout; it seems a shame to scrap these parts, so they are free to anyone who'll collect them.
Yamaha QT50, 1982, registered WGV 20X (but no docs, should be recoverable on V.62). 49cc automatic moped with shaft drive, kickstart and footrests. Original condition and all correct parts, but it's a sorry example and would need extensive overhaul to fix. Not running, but engine turns over, seems to have good compression, and sparks at the plug OK. Spares or repair—£120 ono.
Or might consider breaking for parts if there's interest in enough parts to make scrapping it worthwhile.
Mobylette/Phillips leg shields … sorry, I am unsure which model. These came with my Phillips Gadabout Mk.4, and were never fitted. Excellent condition, and including brackets, but one white mud flap has a split which needs repair (see photo). £50 including P&P.
Smart City Passion 61, Auto/Tiptronic, Petrol, 698cc, 43,000 miles. My Mum's car. £1,300 ono.
1988 Honda City Express,
MoT April 2018,
Red, no rust, no rips in the seat,
Very good all round, only 9,000 miles. £300.00. SOLD
Phillips P45 Gadabout 49cc moped—£425.
Originally registered RGV 552 in April 1961, but no supporting documentation to reclaim number so will require re-registration. Villiers 3K two-speed engine in good mechanical order, runs fine, 30+ mph. Electrics good, all lights and horn work properly. 40mph Huret speedometer set. Very original condition and all correct. Rides nicely and good brakes. Recently fitted NEW fork bushes, and headstock bearings. Engine top-end overhauled and carb serviced. Stand reconditioned. Good tyres. Rear carrier. Sound and very original bike with all correct fittings in good working order.
For Sale:

1 × 1972 pedal start Puch Maxi, SORNed, V5c present (taxation class historic vehicle), tax exempt, put new bearings and seals, (have a seat for it).

1 × 1980 kick start Puch Maxi, SORNed, V5c present, engine bits.

Included is a couple of boxes of bits and pieces for them, I now have no time to rebuild or restore them. £175 ovno.
For sale: 1976 HONDA PC50, MoT 27/5/18, tax exempt, runs and rides OK, even Speedo works (that's unusual), paint and chrome need tlc. £350.
Bike located Sudbury, Suffolk.
1991 Jawa Jazz, 2 speed automatic, kick start, MoT'd to October 2017. Needs attention to carb as doesn't run over half throttle. £300.
1991 Jawa Economy, single speed, automatic, pedal start. MoT'd to September 2017. Good runner. £350.
Honda C70, 1977, c/w V5c Log book, on SORN. £700.
Excellent condition and good running order. Everything works correctly. Good tyres. Engine rebuilt with NEW crankshaft. Has rear carrier, mirrors and sidestand.
Honda Cub C70 engine—later type with 12V Electronic ignition set—£70.
Automatic 3-speed. All complete excepting mag cover and carb. Had this running before removed from its frame, and it's a very nice running motor.
---


This page was updated on 11 December 2017

| CAMmag Home Page |
---