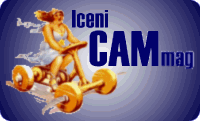 Market Place
A market place for cyclemotors, mopeds, autocycles and parts
If you've anything connected with autocycles, cyclemotors or mopeds that you'd like to sell or buy, then why not place an advert here? It's free, so you've nothing to lose. Adverts will automatically be removed after 120 days—or when you ask us, if you sell it before then. New adverts—those placed in the last three or four days—are highlighted in pink. If you'd like to place an advert here, please contact us.
This market place is meant for selling any 'one off' items you want to get rid of—if you have stocks of spares that you regularly sell, our Directory is the place to be listed.
Advertisers: please be aware that a number of advertisers in our Market section have received approaches from scammers.
More details here
---
Honda CD175 - 1975 - Blue.
This is the kickstart only version. It's in excellent running order—used on several EACC runs. It doesn't mind running around at 30 to 40 miles an hour in 3rd or 4th gear. New piston rings and timing chain last year. Valves ground in and valve oil seal fitted. Bore honed. New coil and plugs. Runs well. Tax and MoT exempt. Registered as historic vehicle with V5c in my name.
Cosmetically not the greatest paint job some time ago but holding up. One side panel cracked (only visible internally) and non-original air box. If your looking for a decent bike to ride to events that are a little further away, that doesn't need too much looking after—Here it is!
£1,700 please—which is what it owes me.
Collection only please. Come and take a look.
Guy Bolton, Suffolk, IP17 2AH

Honda Stream 50cc Tilting Trike. I've used this one a lot on EACC runs. It goes very well after its spring service by Carl Squirrel. V5 in my name. New MoT. Electric and kickstart. New battery and recent carb clean. Self mixing oil pump works fine. It's in very good overall mechanical and cosmetic condition. No cracked panels. All panels and covers present. Good original paint. Few scratches but will polish up nicely. Comes with the rare rack for you to fit and a proper Honda Dealer service manual. Something different—£900 please.
Collection only please. Come and take a look.
Guy Bolton, Suffolk, IP17 2AH

Suzuki FZ50, 1984, 50cc, MoT Dec 2022, 3,000 miles, excellent condition, everything works, V5C, owner's manual. Suzuki white seat cover not fitted, 2 keys, etc. £900.
Also I have a excellent Quickly for Sale—inquire.
Tel: (Southend)
BSA Ariel 3 engine. New old stock, perfectly preserved as wrapped in plastic. Turns over, and complete with mag-set, clutch, reed-valve, etc.
Collection from Andover, or can courier post around £8 UK standard.
Tel: or e-mail:
Villiers 2F engine job lot for sale:

Item with black painted barrel is on STD bore but looks brand new or lightly used. Rings are not run in, ports clean. Measuring equipment I have to hand shows no wear from 47mm bore. Some bits of clutch. Crank not inspected.

Second engine nearly complete with mag. Bore 0S +40, detectable 1 thou-ish bore wear, some light scores. Plug thread shot. Rotation between crank and final drive present. Crank not inspected.

Two other items for casing spares only. Lack of studs, bolts and nuts throughout. But not willing to scrap historical parts.

Job lot at £120. (Compare to cost of two rebores and pistons and a other few parts.)

Collect from Huntingdon, David Osborn ,
Villiers Junior Cylinder & piston assy, NOS, pre-war—£120
Buyer collects.
Further info: phone Phil Large on or
(South Birmingham)
French Tandem Autocycle. I bought this French 1950s' tandem complete with tank, etc. It had no engine fitted. Discussed with Andrew Pattle and decided an Itom engine would work. I haven't had it running. It's loosely assembled and needs some minor engineering creativity to get it sorted. NO PAPERWORK. The tandem itself has some lovely 1950s' French touches including twin 'ripple' head lights, mudguards, and lovely band driven speedo. Proper hub brakes.
Needs some careful thought and TLC but you won't find another.
£1,250. £1,050. Collection only.
Guy Bolton, Suffolk, IP17 2AH

Villiers 2F new old stock piston assy, Heplex, plus 20 thou—£15
Villiers 2F new old stock piston assy, Heplex, plus 40 thou—£15
Buyer collects.
Further info: phone Phil Large on or
(South Birmingham)
50cc (not 38cc) Mosquito Friction Drive Autocycle in lovely proper frame. Fuel cap under the seat and fuel in frame. Cosmetically challenged. Age related reg. Road registered. Was running nicely a few years back. No clutch. Decompressor to halt but suprisingly easy to ride. Will need recommissioning/setting up/a new chain/can't see the number plate. You may need to get one. Quite rare as 50cc enclosed flywheel version. No clutch (use the decompressor).
V5c in my name. SORN.
£950 £750 please. Collection only. Cash on collection.
Thanks for looking
Guy Bolton, Suffolk, IP17 2AH

1 Part Villiers Junior engine unit (as used by Jacques Cousteau!), Cylinder salvageable—£15
Buyer collects.
Further info: phone Phil Large on or
(South Birmingham)
25.7cc Cyclemaster, 254 YUM. Road registered with nice age related number. On a period cycle frame. Small/Medium. Honda PC front hub brake incorporated to improve braking. Was running fine; not used for a while. Will require light recommissioning/adjustment. £750 £700 please. V5c in my name.
Thanks for looking
Cash on collection please.
Guy Bolton, Suffolk, IP17 2AH

Assorted Villiers parts: points boxes, sprockets, etc—£5.
Buyer collects.
Further info: phone Phil Large on or
(South Birmingham)
New Hudson 98cc Autocycle. No V5c. Was running nicely. It does have a dating certificate from Andrew Pattle AND a copy of the registration document from the office BUT on the day the clerk clearly had a bad day getting 2! (Not 1) of the frame digits wrong! Andrew says DVLA will often accept a one digit error for the original reg, but two? Anyway, you know the score. You MAY get the original reg no or have to go age-related.
New front tyre fitted. A mix of old and new patina. Will need gentle recommissioning.
Come and take look, £1,350 £1,250 please.
Collection only please.
Thanks.
Guy Bolton, Suffolk, IP17 2AH

Assortment small engine carbs, inc Villiers, job lot—£15
Buyer collects.
Further info: phone Phil Large on or
(South Birmingham)
For sale: 83cc MV Ottantatre with V5, £1,600.
Bike is in Bexleyheath, Kent.
E-mail:
1948 122cc Francis–Barnett Merlin, £2,000, with V5.
Bike is in Bexleyheath, Kent.
E-mail:
Cube Attempt, 50cm (small) German Quality, Aluminium Framed, Carbon Fork, Road Bike. Great starter quality racer. Indexed gearing: Shimanno. Standard high quality wheel set (makes a big difference). New quality Schwalbe Leganno 2 tyres. Suitable for say 5'6" to 5'9". V nice colour scheme.
Come and take a look. £250
Collection only.
Guy Bolton, Suffolk, IP17 2AH

Late '70s/Early '80s Holdsworth Specialized Racer. Frame size approx 22.5". One down from the top of the range frame-set. Campagnolo spec large flange record hubs. GS Chainset and brakes. Campagnolo front & rear mech and shifters. Mavic rims and Sakae Japanese 250 pedals. Nice 700–28C tyres. Set up for touring but will provide Campagnolo original handlebar levers if you want to convert to original.
It's very nice to ride and worth the asking price of £475 in bits alone.
I'd love it to go to someone who will use it (not break it).
I will not post the bike. Cash on collection only.
Guy Bolton, Suffolk, IP17 2AH

Circa 20" 1950s' French Ladies cycle frame. Sold as seen. No other bits available. Someone has painted the chrome bits silver. I was going to make this into a single speed bike for my daughter.
£30 collected please. I won't post it.
Come and take a look.
Guy, Suffolk, IP17 2AH

Complete boxed set of top quality Campagnolo Chorus cycle pedals with plates, toe clips, etc, as seen in photos. I don't think these have ever been fitted. Would look great on top quality 80s'/90s' EROICA restored bike. They are not cheap at £160 but they are lovely. Can post at cost/insured.
Guy Bolton, Suffolk, IP17 2AH

VéloSoleX 3800.
I have posted the logbook application form with all necessary paperwork to DVLA. Now at this stage, I am reluctanly selling the moped to make way for an Austin Mini pick-up I've just purchased. So the moped is up for sensible offers; the photos and expense sheet shows the work done and costs. The engine has been stripped parts replaced and rebuilt.
What remains to be done is:
1. Put drive chain on,
2. Attached cable to back brake and adjust.
3. Check and adjust front brake and throttle connection.
4. Fit the headlight nacelle correctly.
5. Check wiring to lights.
6. Fix transfers as required.
7. Check operation of twist throttle grip.
Yes I know, all minor stuff but to be honest, no time.
Ray
RG20 7DZ

Collapsible trailer, made from plans bought from eBay. Until I bought my estate car I was transporting a Honda Caren on it with space to spare. Everything is made from new materials and cost more than I am asking—£195.
I'm in Wiltshire BA12 9JA.
E-mail: dabinett46@icloud.com
Thanks for looking,
Chris.
Wanted: a pre-1941 Villiers-powered autocycle.
Must be in running condition and registered.
Norman or Rudge preferred but would consider another maker.

1951 Garelli Mosquito on Hercules Gents bike available for part exchange.


Di Blassi R7E, 2005, 59cc Folding Moped for sale. In excellent hardly used condition, and yet to be fully run in from new. It comes with a rack, carry bag and instruction maintenance manual. Fully road legal, registered with all documents. Powerful brakes, lights and indicators, very nippy, and can keep up with town traffic. It can easily be lifted into and fit in a car boot, so no trailers needed on club runs. Ideal holiday companion. £1,150.
Phone Rex anytime, Hampshire.
Cyclemaster wanted complete with oily rag bicycle.
Ideally looking for a 32cc model.
If you can help please contact Matt.
Tel. or e-mail
Thank you.
Wanted for a 1940–41 Raynal:
1– both wheels including brakes, etc.
2– petrol tank.
3– rear rack.
4– Number plate and light.
5– rear mudguard.
Andrew Williams: .
Mobylette AV92, 1974.
Nice oily rag condition, runner, good engine, good transfer box, new brake shoes, new fuel tap, new tyres & tubes. V5C in my name, registered as historic vehicle so exempt from requiring an MoT. Registration is age related and transferable. Original registration harvested years ago. £595.
Contact Matthew on .
Excuse me, I am looking for a Honda SS50, could you help me find something please?
Or do you know somebody who can help please?
Thank you very much,
Andy: .
1953 Mobylette AV32 Utilitaire. It is NOVA registered and it has an EACC dating certificate from June 2020 (that will need to be renewed).
The bike is in good original condition with a nice patina but it will need to be recommissioned.
I am looking for £650 and the bike is located in Devon.
My contact details are: Adrian, .
Wanted: Early Mobylette AV89 with leading-link band forks, any condition considered.
Tel: Brian


Also wanted: variator belt guard for AV89, RM5, RM9, etc.
Tel: Brian
Cyclemaster. Owned for 16 years, has handbook and workshop manual. Two spare engines and other parts (in pieces). Age related numbers and log books, all registered. £850.
Contact number:
Power Pak. Original number but non-transferable on a Raleigh Superbe frame. Stainless steel wheels, brand new Brooks saddle, small klaxon horn, in first class condition, with handbook. £1,200.
Contact number:
New Hudson. Age related number, registered. In good, original condition. Owned for 16 years. £1,300.
Contact number:
Phillips Motorised Bicycle. I have owned this machine for 55 years, in first class condition. Age related plate, log book and registered. Lots of spares, including engine, etc. Very reluctant sale. £2,500.
Contact number:
Puch Maxi. Bike ran OK when I put it in the shed around 4 years ago but will require a little TLC to make it road worthy. Mileage reads 9,186. Previously belonged to Dave Bickers before me. I have the V5, etc. Price £600.
Any questions please feel free to contact me:
---
Previously Sold
1965 Raleigh RM4. Good working order; running; horn, lights, brakes, etc working. V5C present, currently on SORN. Quite tidy condition: tyres, wheel rims, etc pretty much A1 condition. Looks good, definitely ready for daily use or just country runs. Age of current user reason for regretful sale. £500 ono.
Here is my 1969 Mobylette AV42, now for sale due to a change in direction, V5 in my name and Historic classification, tax and MoT exempt, runs well. The front mudguard is not in good shape but has the other one that can be adapted for it—£325 ovno.
Bown 50 with Sachs running gear. Good condition, working order, no odometer. The one problem is rear brake; I have the reverse pedal gear set up to be replaced but engine needs to be split, I don't have the ability to try that. Front Brake is fine. Good condition—if pictures are needed I can provide. Side panels chain guard are in Fibre glass supplied by Mopedland they were missing the when bike came into my possession. First supplied by Ross and Haines of Chippenham, date of first Reg: 20 October 1956. C/w Original buff log book. Original registration number OMR 55 c/w V5C, and is transferable. £1,950.00 or best offer.
1974 Puch VS50D, working order, 7,489 miles from new. MoT and Tax exempt Historic. First registered 1975. One former keeper, V5C, Good condition, I can provide more pictures on request. Clutch a little noisy when gear is engaged—£1,750 or best offer.
Two-wheel multi-purpose flatbed trailer with winch. Tailgate ramp (as shown) and many tie-off points. Originally a boat trailer I think. I used it for a moped-based tricycle. Decent tyres. Tows well but not used for a while. Sold as seen. Standard tow-hitch. £180 collected please.
Trailer for sale—£225.
This is a good quality trailer and can take up to three bikes but is best with two or one. The wooden boarding has been in place so smaller bikes can be carried but once removed it can take two larger trials type bikes with ease. It rolls along on 10-inch wheels (new tyres), which makes for better handling and ride than the trailers equipped with only 8-inch ones. Loading ramp and jockey wheel for easy manoeuvring. All electrics in good working order.
Size overall: 3190mm (10ft 6in) long, 1580mm (5ft 2in) wide; Bed size: 2370mm (7ft 9in) long, 1240mm (4ft 11in) wide.
Coventry Eagle Q12 Auto-Ette, 1939.
Nice refurbished condition, easy starter, good engine, clutch, brakes, new tyres & tubes.
V5 is held in my name, registered as historic vehicle so no tax/MoT. Registration is non-transferable.
This bike featured in the April 2007 issue of the Iceni CAM Magazine which can be read via this link: Last Flight of the Eagle.

£1,600 ovno
I have a Peugeot Bima engine in my shed. I bought it in France about 10 years ago with the intention on motorising a bicycle as a project. I subsequently bought new drive belts for it and that is as far as I got. When I bought it, it spun over and seemed to have a spark, but I never got to rig up a fuel supply, so I don't know if it runs. It has been in my shed since.
Would any of your members be interested? I am sure we can agree a price—I am looking to dispose of it, rather than make a profit. I believe that if one of your members buys it, it will go to a good home!
They will need to collect, as it is a bit heavy for post; I live in Lichfield, Staffs.

Johnson Sea Horse. I came across this lovely old boat engine, I'm told it was running when stored. It dates to 1938. It's a short shaft, engine turns, has compression. It's completely oOriginal with all original parts, no fabrications—offers around £200.
For Sale: Raleigh Wisp. 49cc Motobécane engine. £625 ono
Good chrome, good tyres, seat recovered, tank powder coated. Did run 4 years ago but sold as non runner. Needs a bit of fettling and tidying, easy winter project. No docs so will require re-registering through the EACC V765 scheme.
For Sale: 1976 NVT Easyrider 2P. 49cc Morini Two Speed Automatic. £325 ono
Runs well, top end rebuild, new rings, new condensor, new tubes and rim tapes, good tyres.
Fitted with period accessories! Needs a bit of fettling and tidying, easy winter project. No docs but on file with DVLA so recoverable through DVLA—V62.
---


This page was updated on 1 July 2022

| CAMmag Home Page |