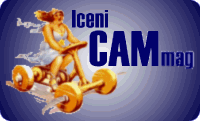 A market place for cyclemotors, mopeds, autocycles and parts
If you've anything connected with autocycles, cyclemotors or mopeds that you'd like to sell or buy, then why not place an advert here? It's free, so you've nothing to lose. Adverts will automatically be removed after 90 days—or when you ask us, if you sell it before then. New adverts—those placed in the last three or four days—are highlighted in pink. If you'd like to place an advert here, please contact us.
This market place is meant for selling any 'one off' items you want to get rid of—if you have stocks of spares that you regularly sell, our Directory is the place to be listed.
Advertisers: please be aware that a number of advertisers in our Market section have received approaches from scammers.
More details here
---
1968 Kerry Capitano. Runs well and 2-gear box operating perfectly. Clutch plates recently renewed. Wheel chrome a bit surface rusty but still very sound. Tyre treads good but some side cracking. Needs a loving new owner. V5C is present so could be put on road quite easily. Horn and lights need connecting up but all complete. Engine is Minarelli. In Scotland but just east of Edinburgh so easily accessed. £500 or offers.
Contact Ted on or or .
Honda Helix 250 cruiser-scooter, 1990, Reg H344 PVG, c/w V5c. 4-stroke single, 250cc, liquid cooled. Was in use 2017, now on SORN. Excellent running order. New battery. Gnerally good condition, but scruffy seat cover. £675.
Call Brian, Ipswich.
Mobile: .
Motoconfort AU54, 1959. Reg 859 UYV with V5c. MoT & tax exempt, in regular use. Rigid frame / tele forks. Both half-width hub brakes work really well. Starts easily, goes very well. Lights work. 2 new tyres fitted. Original unrestored condition. £575
Call Brian, Ipswich.
Mobile: .
Honda CM200T twin, 1980, reg EHO 878W, 10 months MoT and taxed, in regular use. Good running order. Original condition. Good tyres, all good chrome, nice seat. Clean and tidy bike. Starts easily & rides well. £750
Call Brian, Ipswich.
Mobile: .
Raleigh Wisp, 1967 Reg PBJ 833F c/w V5c. On SORN. Starts and runs OK, but doesn't want to tick-over properly. Handlebars rechromed, new seat cover. New chain and new cables. Electrics all work: lights/horn. Good tyres. £475
Call Brian, Ipswich.
Mobile: .
Mobylette AV89, 1977 Reg SRT 902R c/w V5c. In regular use with current MoT & tax, but now exempt. New tyres & tubes, All electrics work: lights & horn. Good original condition, factory paint, nice saddle. Correct square-barrel AV89 motor. Dell'orto carb. Starts easily, goes well—fast. Rides well. £525.
Call Brian, Ipswich.
Mobile: .
Honda P50, 1967, reg VEV 116E. Overhead cam engine. No V5, but EV records survive and original reg might be recoverable under V765 scheme. Running in 2017, but carb problems. All original parts excepting carb cover. Good exhaust/silencer. Tank sound. Correct rear lamp unit. Good saddle. Good headlamp and speedo. Have carb, but no float needle. Spares or repair: £350.
Call Brian, Ipswich.
Mobile: .
Honda PC50 engine, number PC50E-C E83780. C/w carb & both pedals. Motor turns over, good compression. Complete magset and front sprocket. £150 + £15 courier post.
Call Brian, Ipswich.
Mobile: .
Honda PC50 engine, number PC50E-C E37477. C/w carb & both pedals. Motor turns over, good compression. Complete magset. No front sprocket. £150 + £15 courier post.
Call Brian, Ipswich.
Mobile: .
Honda C50 engine, number C50E-6226774. C/w carb. 6V magset with points. Turns over, good compression. All good condition. £170 + £15 courier post.
Call Brian, Ipswich.
Mobile: .
Moulton super 4 M1, this is the smaller size classic Moulton with 14" wheels, designed to suit adults up to 5' 8" tall. Sturmey–Archer FW four-speed hub gears. Full working order: ride away. Original & unrestored, some broken cable clips (as there always are!) £100 or offer.
.
For sale: 1957 Standard 8. Nice condition, runs well, Tax/MoT exempt. £4,000.
If interested, please contact Keith on or .
Car is located in Sudbury, Suffolk and can be seen any time.
For Sale: VéloSoleX S-3800.
Complete, as new, no marks, never been on the road.
Toolkit, panniers with carriers, literature, etc.
Not registered. £660.
Tel:
No Texts, Leave no.
1982 Gilera 50TS, nice little project for someone, needs work so sold as a non-runner but I have had it running and it will start, some new parts fitted and with the bike, 1982 UK registered, not many of these about, £800.
Located in Durham, could help with transport up to 50 miles or so.
More photos on request, ring or text: .
1954 New Hudson, looking for £1,650.
Would look at doing an exchange for a Cadet, LE, etc.


Earl Briggs.
Trojan Mini-Motor, bench run, new rings, is on bike with all lifting and controls, will sell with bike or without; I am unwell and unable to finish it. £300 for all (ie: bike and all Trojan parts).


Clem Birmingham
Bike is in Cambridge.
Wanted: a decent rear wheel to fit a VéloSoleX S3800 (19" rim).


Reg Palmer.
Rolling Mobylette AV42 frame—no seat now. No engine, no paperwork. £25 collected from PR5 5JD

(leave a message if no reply)
Marty.
1952 Cymota on a Raleigh Superb Sports tourist bicycle with stainless steel wheels on a V5C log book, reg number XVV 674. £650.00

.
For sale: 1946 Brockhouse Corgi, 98cc, MK2. Reg number RFO 111, V5 log book. In good running condition: £1,750.

.
For sale: a 1955 Trojan Mini-Motor Mk5 on a Raleigh Superbe Dawn Tourist bicycle. V5C log book with stainless steel wheels. Reg number 744 YY, £850.

.
Unusual wind shield/screen. Appears(!) to have been fitted to a Puch Maxi (possibly the Executive model?) Please note there is no fixing kit. The screen itself is quite scratched but you won't be looking through it. Very trendy 1970s' day-glow orange. Suggest collection only due to size. £55 firm.
Thanks for looking.
Guy Bolton.

Tel: .

See www.mopedland.co.uk/guys/ for more items for sale.
Wanted: Motorcycle trailer for single lightweight bike.

Please phone Garth on .
For sale: Suzuki Roadie. Good condition & nice bodywork. Needs only minor work to return it to the road, battery & maybe the seat? Engine runs very sweetly, lights work & the tyres are good. comes with V5 & Haynes manual. I am looking for offers around £275 ono.
Tel Robert , leave a message, I will get back to you.
1967 Yamaha U5 Moped.
Last registered 1983.
I got it to restore but don't have the skills or space now. Probably best for spares to be honest!
FREE to whoever wants to collect it from Tadley Hampshire (RG26 3PP)
.
Honda Stream, 1983. My much admired (?!) Honda Stream. As seen on many an EACC run—is sadly up for sale. It is on the road and has MoT until 16/9/18. The tyres are good. The brakes are excellent. The V5c is in my name. It is in well used condition. It has been resprayed (a half decent job) in a charming blue. The rear panels are a little rough and the plug-hole cover is of recent manufacture. However, it goes well and is interesting to ride. I use it a lot. Everyone should own and ride one at some point!
It always starts after a few kicks or turns on the electric starter when cold—I think it takes a while to pull the petrol through. It never fails to start and starts immediately when hot. Asking £650 for this road-worthy Stream.
Contact: Guy Bolton, Suffolk, .
Pick-up also welcome.
Lifan 110 Mini / Monkey Bike, 2010. This bike has only done 700 miles since new. It is black with purple stickers. A few of the covers are anodised in a fetching metallic red. It also has LED indicators fitted. It looks good and is in excellent condition. It has always been an 110cc and, other than the cosmetic mods, it is mechanically standard and not messed around with. It starts well from cold and goes very well but can be a little more temperamental starting when hot. I think it needs using. Whilst it is fun, I have decided it is not really 'my thing'. V5c in my name. MoT until 23/5/18. Currently on SORN. Asking £625. Plenty of fun for relatively little money. Come and take a look. Collection / delivery by arrangement.
Contact: Guy Bolton, Suffolk, .
Honda PC50 REAR mudguards in GREY—£30.
NEW/old stock. Still in original factory packaging. Perfect condition. Honda part number 80100-081-000. ONLY REAR AND ONLY IN GREY.
Collect or can post.
Laurence: (Ipswich)
E-mail:
In the late 1990s, the Royal Mail trialed 60 Dawes bikes, 60 Pashley Pronto bikes and 60 of the French Valdenaire bikes as a replacement for the RM92 which was made by several manufacturers and, although it had undergone an upgrade with wider tyres and SA hub brakes, was still an archaic and dated design. The Valdenaire was a modified version of the bike used by the French Post Office (La Poste) to take the standard Royal Mail tray and rear panniers or load; in addition a larger front wheel was fitted compared with the French version. Following the trial, most of the bikes were destroyed with their frames cut into two.

This is one of nine known surviving RM Valdenaire bikes—this was bike number 3 out of 60 trialed. This bike is in lovely condition and a very smooth ride; it was bought directly from the GPO in Norwich by its former keeper. The frame number is clear and stamped into the rear carrier section of the frame. The bike has the rare original panniers, tray and I have included a period mail bag also in the front tray. There are some small chips on the paintwork, but no rust. The bike has the centre stand, and also a pump. The bike is located at PR5 Lostock Hall—convenient for motorway access. It fits in the back of an estate car or MPV easily—with the wheels removed, would fit in a smaller car.



Marty.
Honda CD125 twin Custom 1983. Registered CEW 405Y c/w V5c. All complete except for side panels and battery. Not running, 28,000 miles on speedo. Engine turns over OK and have keys for ignition. Tyres good, and chrome on rims good. Wheels sound and brakes work. All chrome on bike is pretty good. Needs refurbishment, spares or repair. £350 firm.

Tel Dick—Mobile
Woodbridge, near Ipswich, Suffolk.
1955 BSA Bantam 150cc D3 model with plunger rear suspension. Registered 965 UYJ (non-transferable) c/w V5c. I used to ride this bike on the road several years ago, and have done many miles on it, but it's been laid up for a while no, so probably time it went to a new home. Everything works properly, runs well, lights and brakes all good. Wheels rebuilt with new 18" rims, and fitted with good tyres.
Felixstowe, Suffolk. £1,750 ono.
Tel Mobile: or landline: (ansaphone).
E-mail:
Original New Hudson spanner—£10 + £3 post.
Tel Glen on
Mobylette side panel. Very rusty, gone through at one end, but could be saved if you are desperate for this one.

Free to anyone who needs it. Collect from Lowestoft or I will post at cost.

Rod: or .
New Parts for moped or bicycle:
Saddle—£10,
Brake cables—£1.50 each,
Villiers clutch tool—£10,
Pair of handlebar grips—£2,
Mobylette drive belt—£8,
Norman Nippy clutch cable—£8,
Pair mudguard stays—£8,
James autocycle transfer—£6.

Used parts:
Villiers throttle lever with cable—£15,
air lever—£6,
autocycle fork spring—£8,
Phillips Gadabout De Luxe handbook (Rex engine)—£6.

All prices include postage.

Motor cycle roller—£10 plus postage.

or , Ipswich
Currys bicycle, single speed, roller lever brakes, full working order, £35 ono, proceeds go to Ipswich Transport Museum.
or .
New Hudson (restyled), registered 1958. This bike does require some work to make it road ready. However it is a runner and is in sound solid condition. It will require a new silencer and different front wheel with a brake hub. This bike is fitted with legshields and has some panels. There is quite an extensive history with the bike including the old buff log book. It has a recently issued V5C and the registration is non-transferable. A good project without loads of work. Priced reasonably to sell: £600 (firm).
Contact Christopher Aust on , Chatham, Kent.
Atala Califfone 2-speed (?) automatic, UK reg, MoT July 2018, was being used to take podgy rider up and down Portuguese hills for a couple of years but now back in UK and unused for 18 months. Could do with old fuel clean out. £250.
E-mail: Surrey GU2 7XH.
Honda PC50 K1 parts. All NEW/old stock.
1 × PC50K1 (ohv) full engine gasket set—£15.
2 × PC50K1 (ohv) top end gasket sets—£10 each.
2 × PC50K1 (ohv) clutch side case gaskets—£5 each.
Can post.
Laurence: (Ipswich)
E-mail:
Honda PC50 HT ignition coil c/w capacitor. NEW/old stock—£60.
Can post.
Laurence: (Ipswich)
E-mail:
Honda PC50 K1 parts. All NEW/old stock.
1 × PC50 Decompressor cable—£5
1 × PC50 Front brake cable—£5
Can post.
Laurence: (Ipswich)
E-mail:
Honda PC50 Set of 4 steering head bearing cup and cone races—£20.
Can post.
Laurence: (Ipswich)
E-mail:
Honda PC50 Petrol tap, M12 × LH/RH 180 degree outlet, off/on—£20.
Can post.
Laurence: (Ipswich)
E-mail:
Plastimo 8ft inflateable tender for 5–10hp outboard motor. Good sound condition. £100.
Call Nelmo, Tel: (Felixstowe, Suffolk).
If ansaphone, then leave message and will get back to you.
Or mobile: .
Ariel Colt 200cc 4-stroke single. Reg 1954, 86 APU, with V5c (number non-transferable). MoT and tax exempt. Runs fine and everything works. In occasional use. Plunger rear suspension, tele forks front. All original parts. Sound condition. Good tyres, but paintwork poor. £1,750 ono.
Call Nelmo, Tel: (Felixstowe, Suffolk).
If ansaphone, then leave message and will get back to you.
Or mobile: .
Dawes 'Progeny' Mountain/roadster bike. Telescopic forks, rigid rear. Alloy rims with road tyres. 24 gears. Scruffy but sound (needs service). £20.
Call Nelmo, Tel: (Felixstowe, Suffolk).
If ansaphone, then leave message and will get back to you.
Or mobile: .
SABO rotary petrol lawnmower with 18" cut. Single point height of cut adjustment. Electric and recoil starting. Starts, runs, and cuts fine. Mower sound, but grasscatcher shredded. £20.
Call Nelmo, Tel: (Felixstowe, Suffolk).
If ansaphone, then leave message and will get back to you.
Or mobile: .
Malaguti 50cc Café Racer just bought in from Italy, full restoration by Bretti Bros, I bought to UK register and ride but work commitments have escalated so need to sell. Any questions please ask. Looking for £2,175.00 ono.
Adam
Honda PC50, 1973, registered XEB 39L—£395 ono.
No docs, but there is a live vehicle file at DVLA, so V5c recoverable with a simple V.62 application. All complete and original. Unrestored. Running order. All electrics work, lights and horn. Needs some fettling to because not been used for a long time. Exhaust sound with fairly good chrome.
Tel Rob: (Felixstowe)
E-mail:
1952 Cymota on a Raleigh Superb sports tourist bicycle.
Stainless steel wheels, very good condition, ready to use.

Wanted: Jawa Supreme or Jawa Sport 210.

BERINI M21, 1960, was running well when last started up. Wheel rims a bit rusty but still solid. Tyres a bit tired but still useable. Frame needs TLC: a re-paint job. Very solid just needs tidying. Has V5C with original number as photo. Always meant to do more with this one but just enjoyed its nice handling and smooth running until time and tide has run away with me! A spare engine and some spares go with it. A headlamp which would do is available. £250 to good home.
or or

Moped / Monkey Bike Tyres – 3.50 × 10 Tubeless. Tyres are as new—may have been fitted very briefly? One is a Continental Twister and the other an MRF Zapper! £35 the pair plus postage.
Contact: Guy Bolton, Suffolk, .
Pick-up also welcome.
An aluminium folding trailer ramp. Light but strong and well-constructed. Three part push button operation. Folds to 75cm and extends to 150cm. Has a 'lip' at both ends to maintain angle gentle angle with trailer base and the ground. I use one on my moped trailer—I don't need two! £30 plus postage.
Contact: Guy Bolton, Suffolk, .
Pick-up also welcome.
Very nice, original, Winged Wheel for sale, 1955 on original New Hudson frame, starts and runs really well, everything works as it should, V5 in my name, I'm looking for £1000.00 ovno.
Situated near Saxmundham, Suffolk, IP17 1NW. Tel: .
Honda Express De Luxe, £300.
Also one of the earlier ones with the clockwork starter, currently buried in the shed so no picture, price to be negotiated.
Complete and in pretty good condition. Not been run for a few years so will need sorting. Both have V5s and owners' handbooks. Engines free, with compression. In Lowestoft.
For further details speak to Graham on or .
Interesting retro-fit front light and indicator set made by Cateye, circa 1980? Complete set with four indicators (no cracks to plastic), switch and front light (which also contains the rectifier, fuse and battery pack). The rechargeable battery pack has five cells 1.2Ah 6V. It wires into the lighting coil present on most mopeds. All wiring present. Chrome needs a good clean but will never be concours! It has been working but may need a new battery pack at some point. Price £25 plus postage.
Contact: Guy Bolton, Suffolk, .
Pick-up also welcome.
A set of black cycle / moped throw-over rear pannier bags. They are a nylon type fabric with inner and outer pockets on both sides. They measure approximately 12" × 12" × 4". You can throw them over a 4" to 4½" rear rack. In good condition. No rips or tears. All straps and clips present and two zips work fine. Price £14 plus postage.
Contact: Guy Bolton, Suffolk, .
Pick-up also welcome.
---
Previously Sold
1966 Mobylette AV42. Some additional parts: has front & rear mudguards, side panel, number plate & holder (cables, chain, pedals, etc. Has been running but currently doesn't. Old Log book, MoT and tax disc—last on road in 1978, don't think it will take much to get back on the road. Engine number matches log book. £150.
1954 James Cadet motor cycle for sale. £1,150.
1988 Suzuki GN250, good condition, very low mileage, used daily but little bikes are taking up more garage space so something has to go! ( and I have other GN's ). Call or text for more info and I can e-mail photos, £1,095 ovno.
For Sale: 1961 NSU Quickly S23,
Excellent usable condition, long MoT.
Owner's handbook, service charts, some main dealer history.
Low mileage, £1,200. SOLD
WK 125cc motorcycle for sale. First registered November 2016. Less than 2,500 miles. VGC as you would expect. £925.
Motobécane SP94TT.
Totally rebuilt including:
New rims and spokes,
Full professional paint,
60cc rebore and 20mm carb,
New seat,
All correct levers and cables,
Rare backrest,
Period tyres,
V5 present.
£1,200 ono.
1954 Power Pak 'Standard' cyclemotor engine number L36373 on 1948 23" Raleigh gents cycle. 3-speed Sturmey-Archer dynohub, rod brakes. Scruffy original condition and unrestored. Starts easy and good running order, 25mph. Later style 'seamed' tank and BEC carburettor. Dating certificate raised through EACC, but I never got round to actually registering it. Looking to sell around £400, or would really prefer to swap for a VéloSoleX—what have you?
Wakefield (Castrol) 2-Stroke Garage Forecourt Oil Dispenser
1930s'/40s', good original condition, £40. SOLD
Monkey bike trike, V5, registered as a two-wheeled bike. Less than 300 miles from new. £600.
May take learner bike as part exchange.
Unused New Hudson transfers for tank, engine guards, chain case—£5 + £1 post.
Original New Hudson handbook—£8 + £2 post.
James autocycle basket case, circa 1947, 90% there, intended to restore but don't have the skills, photo just as I purchased it. I paid £125 and just want my outlay back, so £125 Firm
Rudge bicycle, 23" frame, scruffy but complete, suit cyclemotor, S–A 3-speed dated 1955, £25.
Honda PC50 K1 clutch assembly. NEW/old stock—£70.
James Cadet 150 for restoration loosely put together but all major parts complete. Missing centre stand, toolbox lid, and head light glass. £750 ono.
Stockton On Tees, North Yorkshire.
Honda PC50 K1 Crankshaft assembly c/w main bearings. NEW/old stock—£70.
Yamaha QT50, on SORN, runs fine, new brakes, needs MoT, £180.
Puch VZ50 Sport 3-speed moped, 1973. Originally registered ANO 75L, but no documents. NO-series issued by Essex Authority, and records survive up to 1974, so original registration may be recoverable under V765 scheme with supporting record copy from Chelmsford Record Office. Good running order, goes very well. Rides and handles well. New tyres, new tubes, new fork gaiters, electrics all working, seat recovered. Petrol tank nice and clean inside. Fuel tap new seal. Engine rebuilt and lots of mechanical work done, but paint and chrome poor. It is 'cosmetically challenged'. £550 ono.
Apollo TDF100 yellow racing bike. Alloy Shinig Etreo rims 622—13 with race tyres. Alloy frame, alloy stem and bars, alloy cranks, 16 speed gears. Good sound order—£75.
Yamaha YB100, 1976, registered MCL 434P c/w V5c—£525 ono.
Completely original. Unrestored. Showing 15,383 miles. Last used 2013. Good tyres. Rear carrier & backbox. Runs, but engine wants attention (piston rings?) and bike requires general service.
1980 Motobécane 51V. Nice solid bike, but needs fettling and a couple of parts for MoT. Nice little project. Lots of history. Engine runs. V5 present. £250.
c1920 Cyclotracteur autocycle on period Hercules cycle. Front mounted four-stroke made in Levallois, France. I bought this some time ago knowing it had a weak spark. Unfortunately, I suffer from 'Duck's Disease' (the crossbar is higher than my belly button) and while I can get on and pedal it, I fall off every time I stop. My ambitions are bigger than my ability, so I am parting with it. The engine is free to turn over, the front tyre goes down after a while, I have no documents for the machine other than the bill of sale when I purchased it. £1,600.
Phillips Cycle with Power Pak.
1953 Gents bike, running with V5, unrestored original patinated condition,
4-speed Sturmey–Archer, period lights, Michelin tyres with stainless steel rimmed wheels.
£1,000. SOLD
Garelli Katia, 1979, small wheel Monkey / Mini bike. This is a really nice machine; simple and comfortable to ride. Two stroke kick start, automatic with foot pegs (no front to back pedals). Nice patina in original colour. Original alloy wheels in nice condition, good tyres, brakes and suspension. V5c in my name and currently on SORN. No MoT at present but should get one without any trouble. Asking £575 for this charming novelty.
For sale: NEW HUDSON, with V5C registered in my name. Few minor bits missing. Tyres in good condition. Rims look serviceable but advisable to check. Engine will probably need checking to run. £500, no offers.
For Sale: Basket case New Hudson. Includes all the bits in the picture plus, not shown, one rear carrier with reg number and rear mudguard broken in two pieces. Also included is one rear valanced rear mudguard. The stem on the spare pair of forks is damaged but the front mudguard is sound. The tyres and rims shown are unused. The buff log book with the correct reg number checks out with frame and engine numbers. Sold as seen. £90, no offers.
Claud Butler mountain bike with motorised engine. This is not road legal and has no paperwork—just what you see in the picture. However, it could be on the road with a bit of patience. Was running but the chain is missing so this will need replacing before it can be used. Asking £140.
Collection is Peterborough area of Cambridgeshire.
Honda Stream 3-wheeler, £400
Complete and in pretty good condition. Not been run for a few years so will need sorting. Has V5 and owner's handbook. Has mirrors which are not currently fitted. Engine free, with compression. In Lowestoft.
Honda Stream newer model complete with special carrier and box £500.
Complete and in pretty good condition. Not been run for a few years so will need sorting. Has V5 and owner's handbook. Has mirrors which are not currently fitted. Engine free, with compression.
For sale: one non-functioning Raleigh RM6, first registered 08/1964, mostly intact. Needing restoration. Engine can be turned by hand. Countershaft pulley loose. Last taxed 1972. Dry stored. Buff log book corresponds with registration, frame and engine numbers. Also included: two engines (locked). Price £100.
A nice pair of light to mid-grey period moped pannier bags. They are some kind of PVC I think—not leather and are cardboard lined. They measure approximately 12" × 12" × 4". In good condition. No rips, tears or big marks. Straps supple. Locks work and come with one key! Price £32 plus postage.
---


This page was updated on 16 August 2018

| CAMmag Home Page |
---