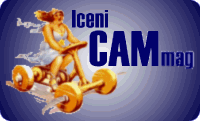 EACC

Periwinkle Run
19 August 2012
Photos by David Osborne, Pete Smith, Mark Daniels and Andrew Pattle;
report by David Osborn
---
The Periwinkle Run lived up to its promise on its inaugural running on the 19th August. From the start at Cottered, some thirty five riders, from a wide area, enjoyed the twists and hilly delights of the very scenic North East Hertfordshire countryside, to the lunch stop at the Black Horse at Brent Pelham.
The usual, and unusual, mix of machinery was turned out and proved reliable with the exception of a Bown suffering a temporary loss of sparks, the James Racer with a similar malady and a Phillips Gadabout that defied the attempts of on course spanner work.
There was an impromptu stop at Cave Bridge on the return leg while the entire field was entertained by a combine being kitted out with its cutter bar. Reel forward, to the look of surprise on the farmers face upon the realization of a lane full of two wheeled machinery waiting to pass. The weather played the game and a few specks of rain fell on the way back to base.
The run was enjoyed by all the riders with an eager anticipation of a repeat for 2013.
The next run organised by The North Herts Non Conformists is The Airship Run on the 9th September when Danny will again be in attendance with his spares stand.
Thanks to one and all for making it such a successful day.
Meeting at Cottered Village Hall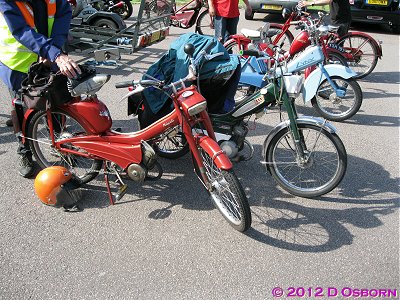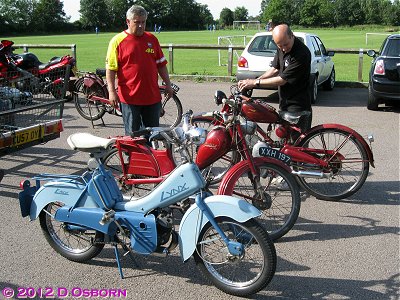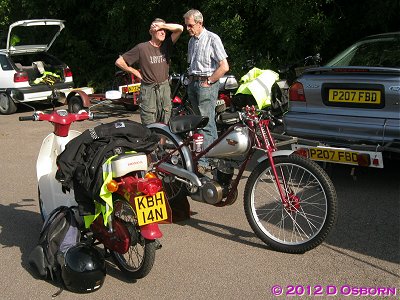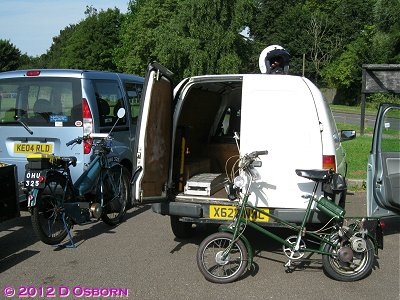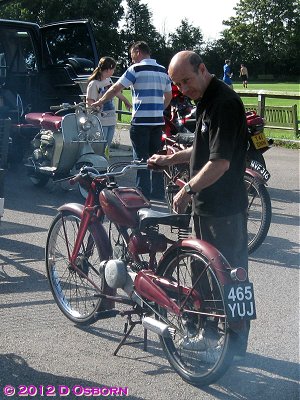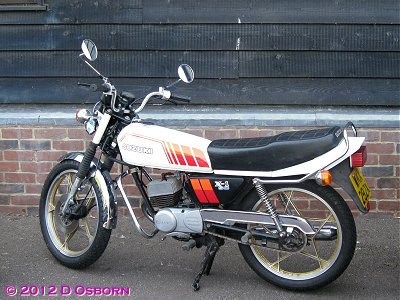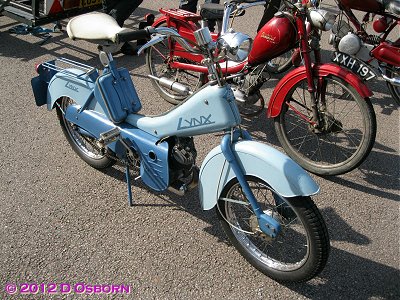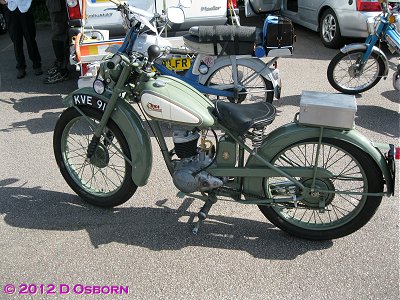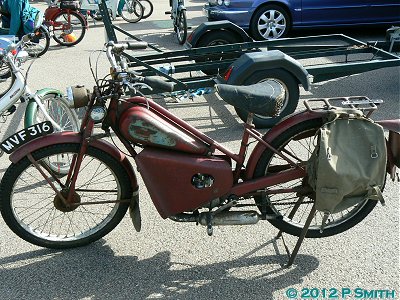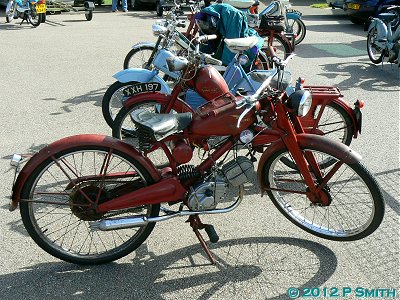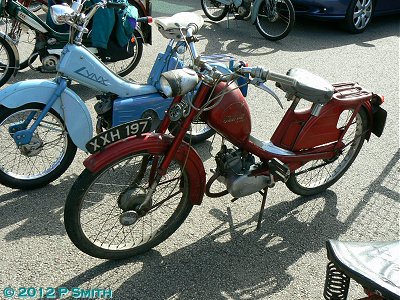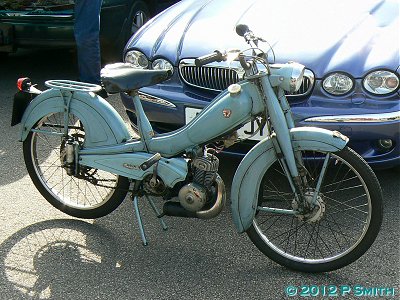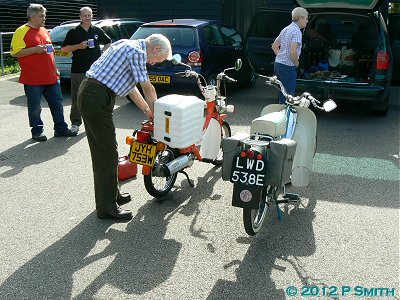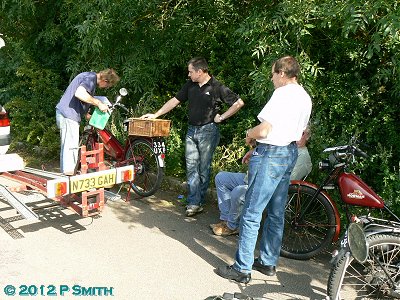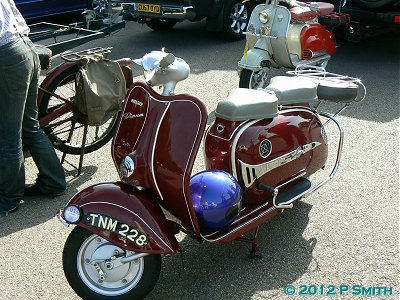 On the ride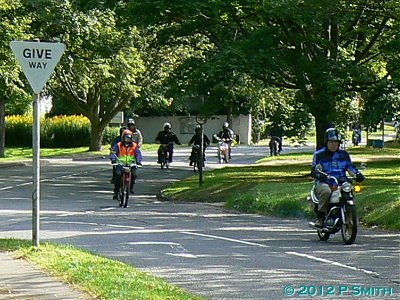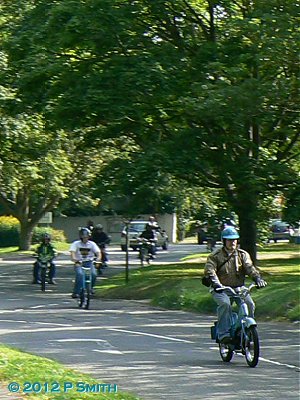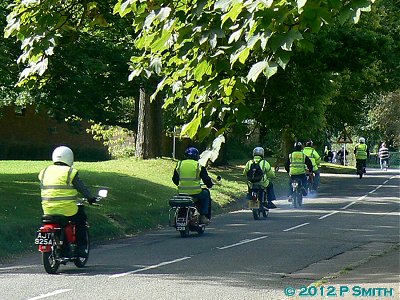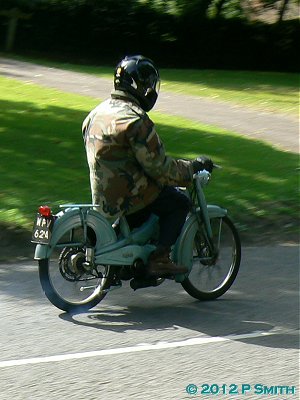 At Brent Pelham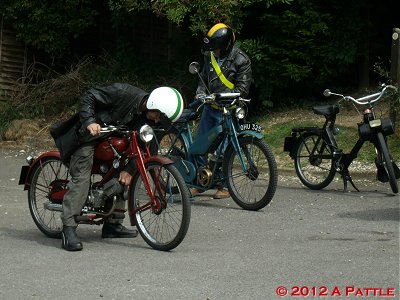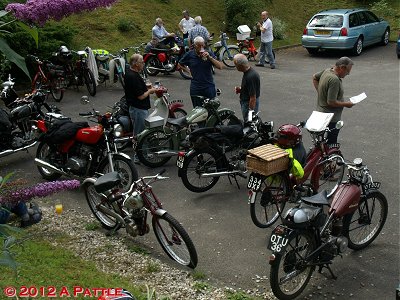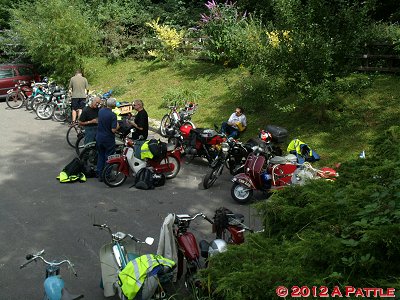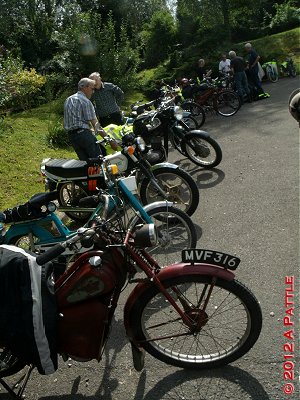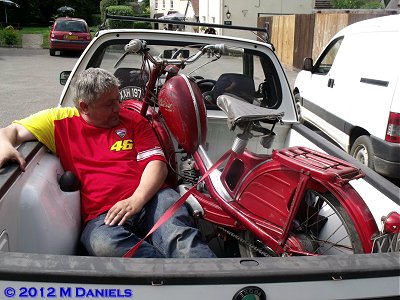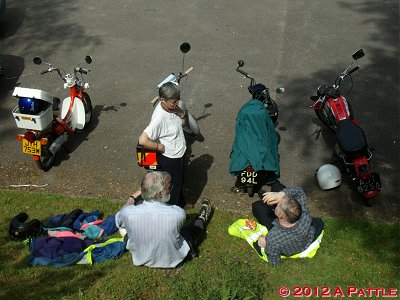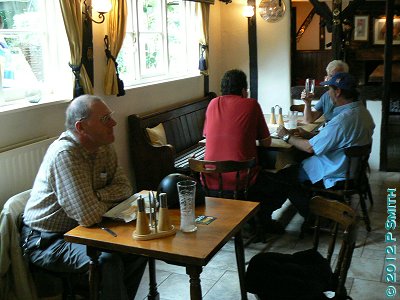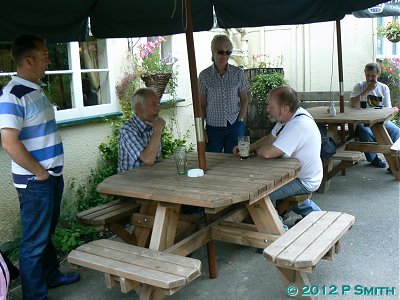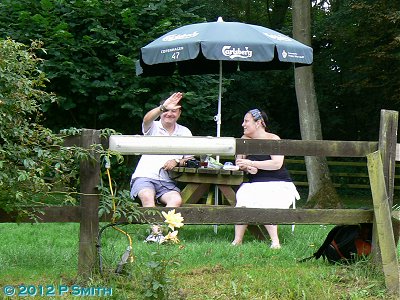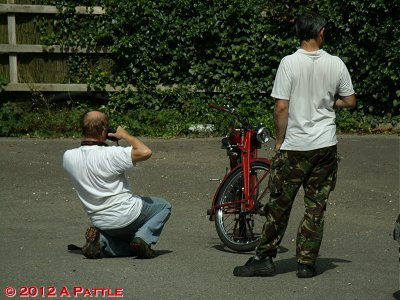 Close-ups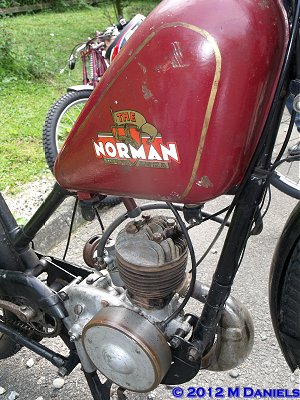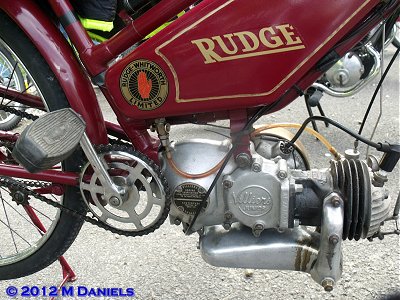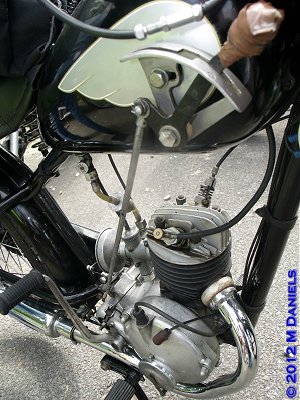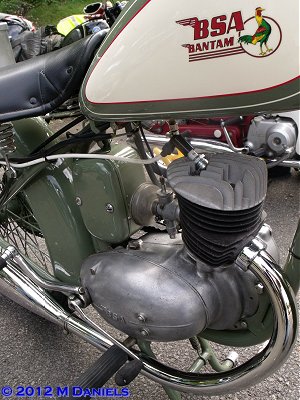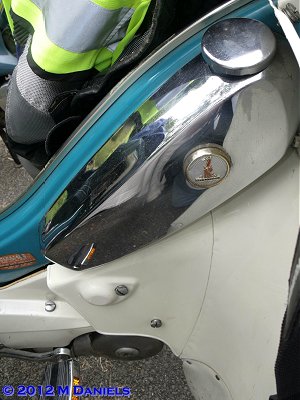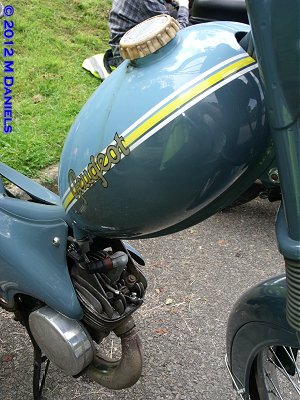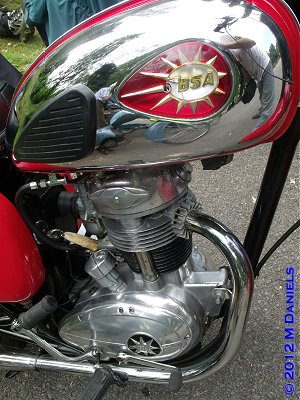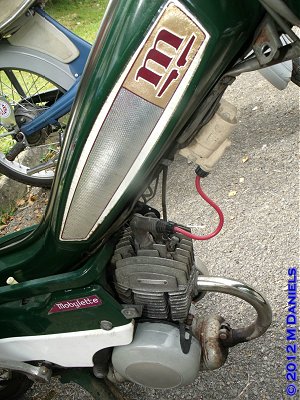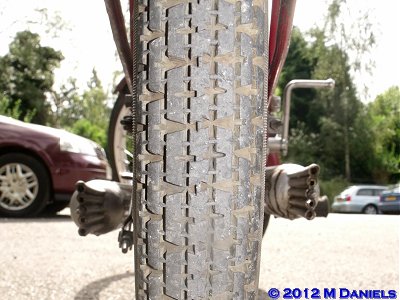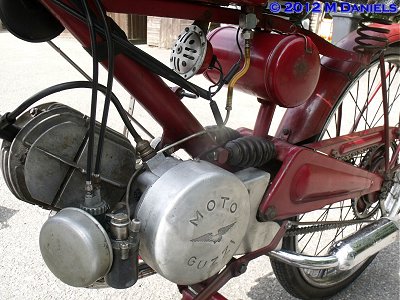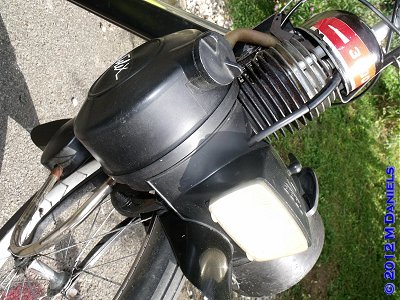 At Buntingford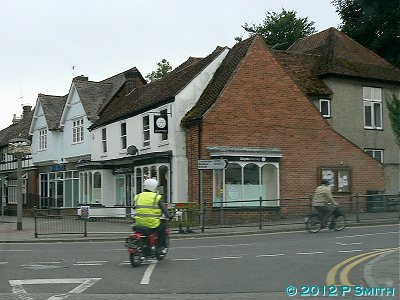 ---
| CAMmag Home Page | List of events |
---