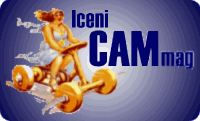 Report by Alex Lees - Photos by Andrew Pattle, Brian Hilton, Mark Daniels and Neil Morley
---
(There are more pictures of this event at http://s31.photobucket.com/albums/c362/550husaberg/st neots/.)
Went the Day Well
Ralph and I decided that, after many Eastern region runs throughout the year, we should try and persuade you all to come west!
We were not disappointed, 32 signed-on riders and glorious weather - the small hamlet of Duloe wondered "whatever is goin' on at the 'all". Cars with trailers, vans, camper vans - we had them all, including Keith who rode his New Hudson down from Holt, North Norfolk. Rumour has it, he set off the previous week! Well done Keith.
We had an autojumble, which proved very popular, various pieces of junk - oops, sorry - very much sought after spares were being stashed away in the back of vehicles; "mustn't let the missus see it" was heard many times.
Probably the most sought after product was Ralph's bacon rolls, which kept him very busy in the morning and enabled us to donate the proceeds to the club funds, and then in the afternoon, tea and cake - homemade cakes made by Ralph, is there no limit to this mans talents? Some people were heard to say "I am only here for the food".
The ride was 30 miles of the North Bedfordshire countryside, not spectacular: flat, very rural and, combined with the weather, very pleasant.
Some riders came from the opposite direction but all turned up at The Crown pub for delicious paninis and good ale, except one - guess who? Dave Evans "I must have taken a wrong turn", "all of a sudden I was on my own" but, as always, he made it in the end.
All machines appeared to perform well, although my Norman (complete with highly polished flywheel) did sieze momentarily (too much welly) but was soon on its way again.
Altogether a very successful day, Ralph and I would like to thank all who attended our first, but certainly not the last, run in West Anglia.
List of riders :
Ron Riches - Mobylette
Lindsay Neil - Mobylette
Andrew Pattle - Mobylette
Tony Austin - Mobylette
Alan Bloys - Mobylette
Alan Course - Honda C70
Dave Evans - Puch MS50
Alan Crook - Puch GP
Bev Crook - Bown autocycle
John Tickle - Moby AV89
Steven Cobb - Phillips
Roger Coleman - Honda C110
Derek Langdon - Marflan/Trojan Recumbant
Joe Lee - Royal Enfield
Dave Jockel - NSU Quickly
Alex Lees - Norman 2F
Chris Saunders - Raleigh RM5
Ken Howard - Simpson S51
Neil Bowen - Yamaha SS50
Dave Arnott - Victoria Vicky
Barry Bartholomew - Raleigh RM6
Keith Ashby - New Hudson autocycle
Mick Cook - Magic Thing
Bill Simpson - Yamaha FS1E
Aaron Cook - Zip SP50
Terry Moore - P ?????
Remo Ruta - Honda PC50
Mark Daniels Mercury Mercette
Carole Coonie - Yamaha FS1E
Jim Stottard - Honda PF50
Neil Morrisey - Kerry Capitano
Brian Hilton - Raleigh RM9
Duloe Village Hall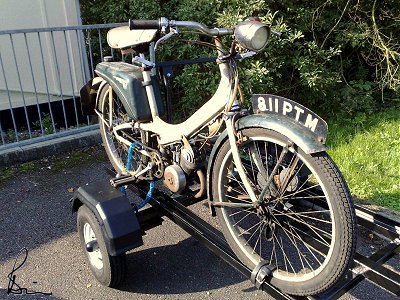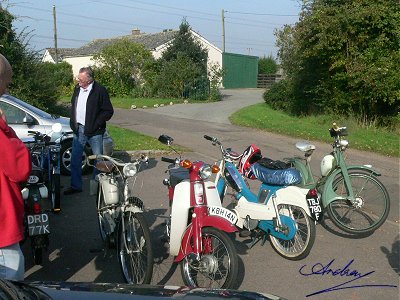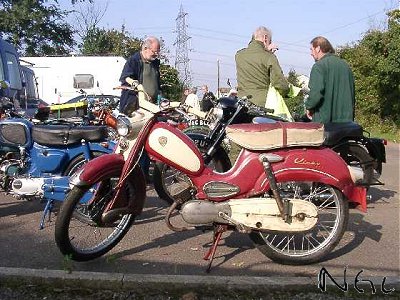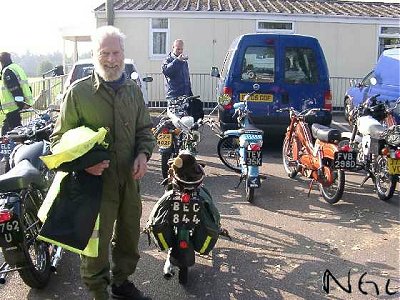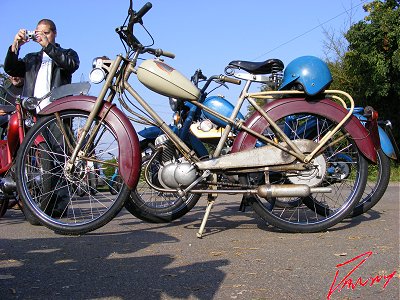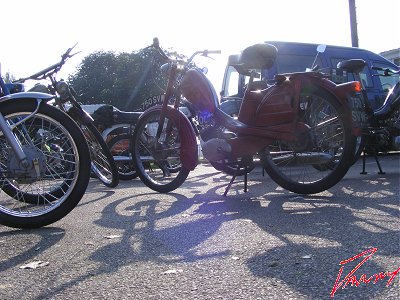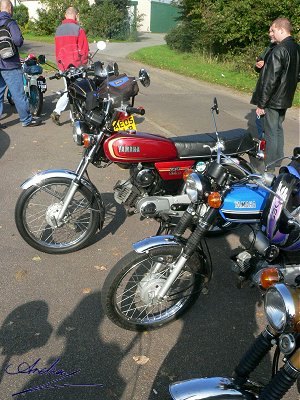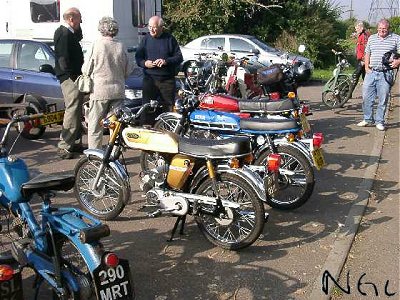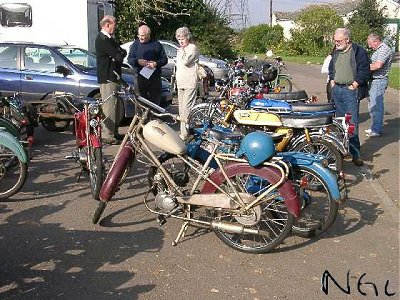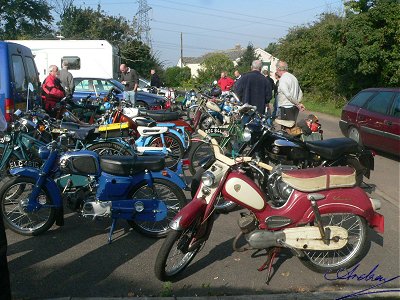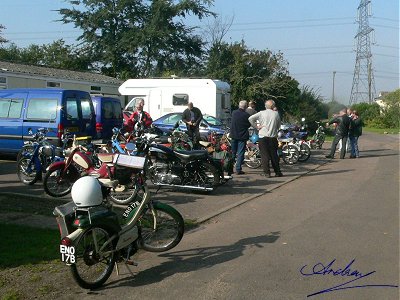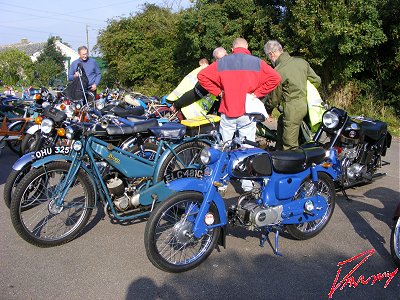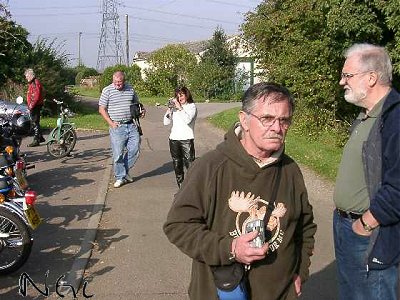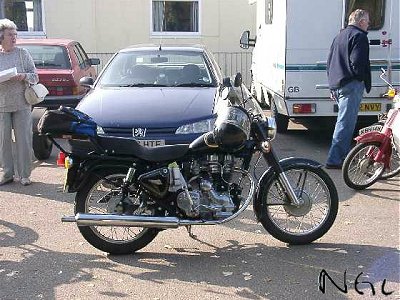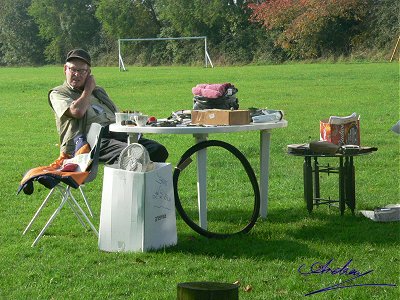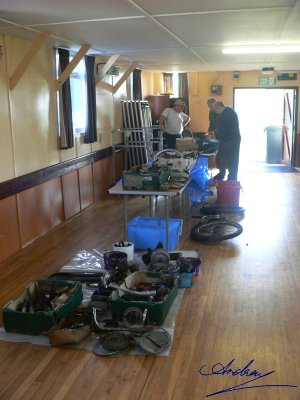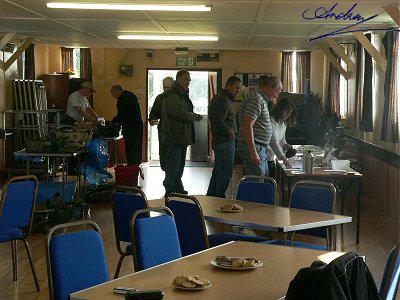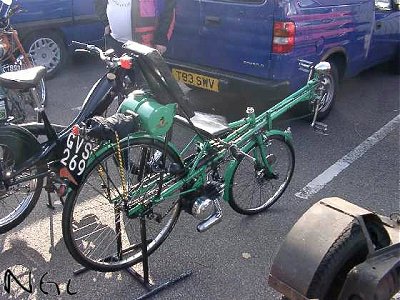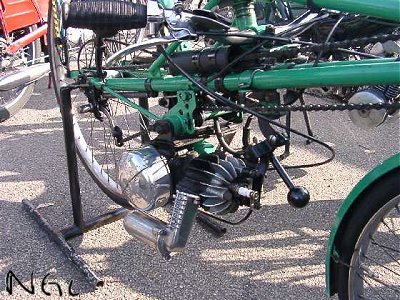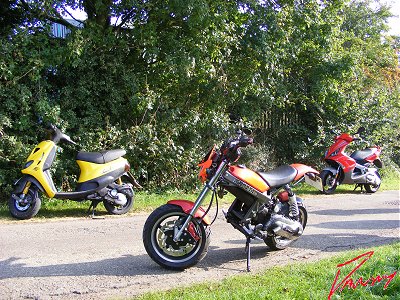 Arriving at Little Staughton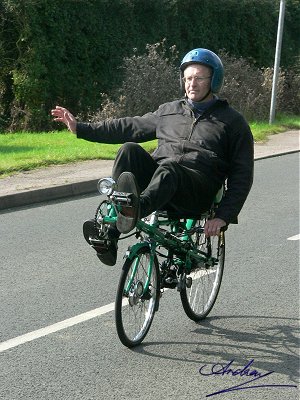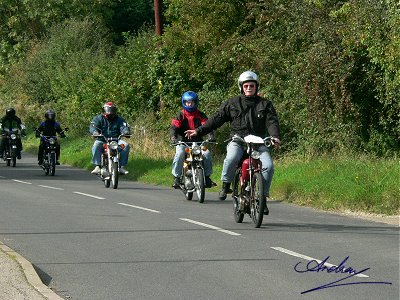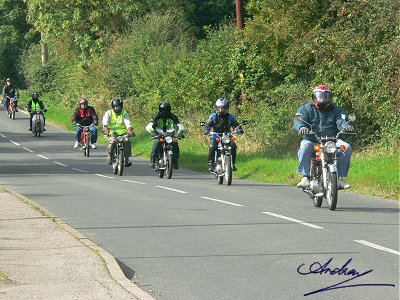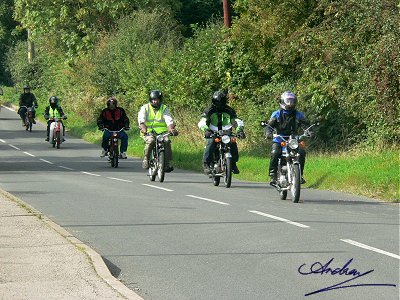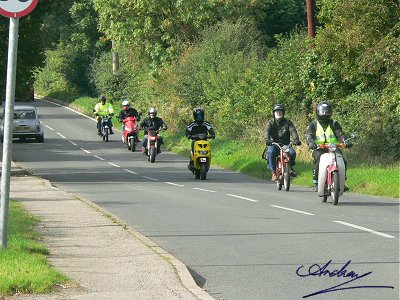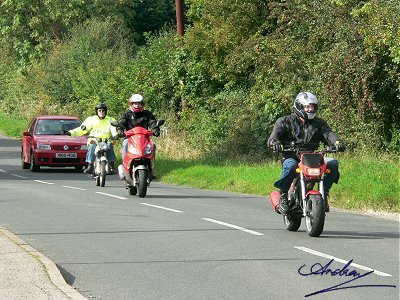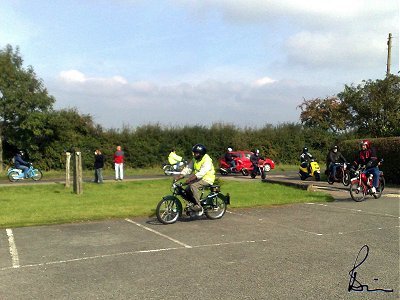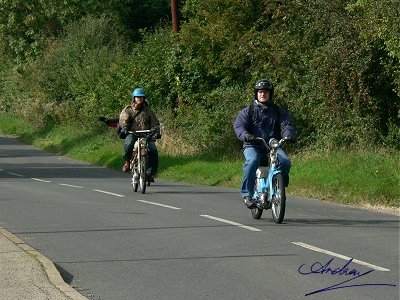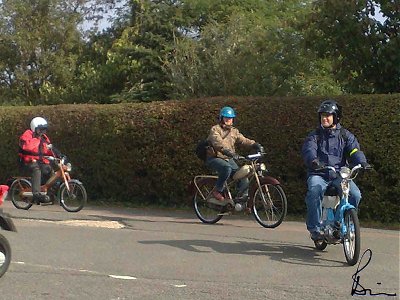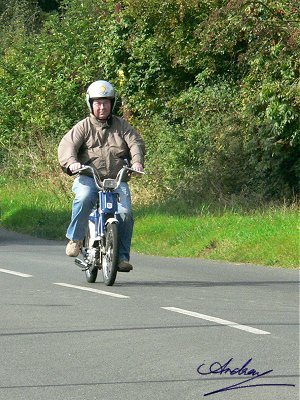 Lunch stop - The Crown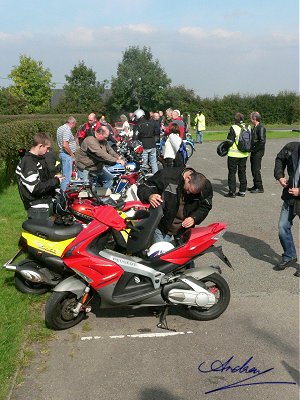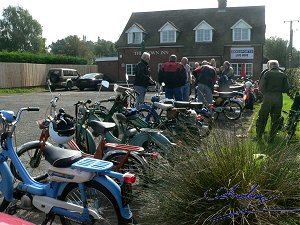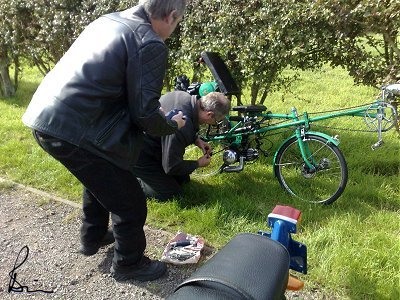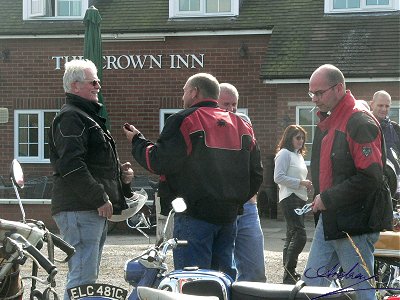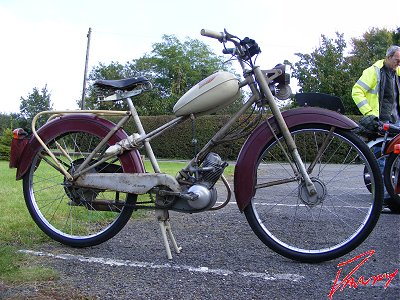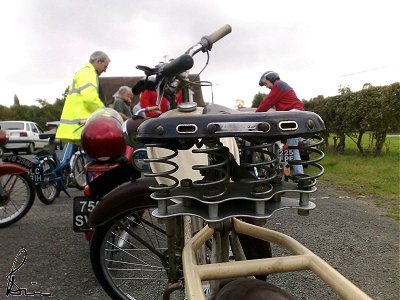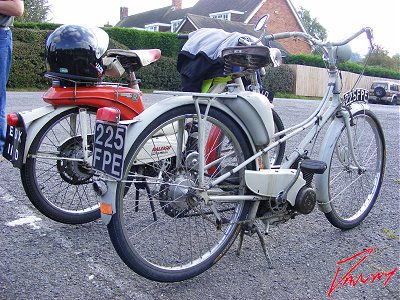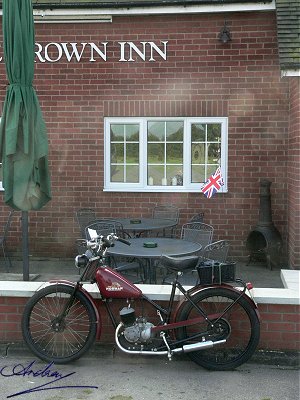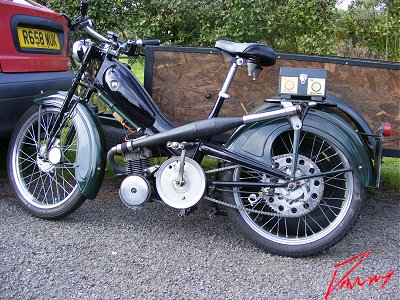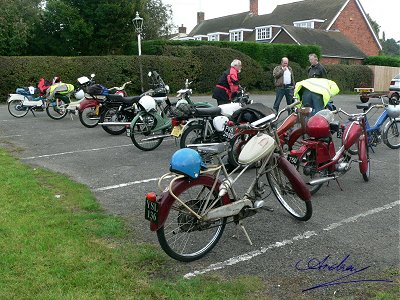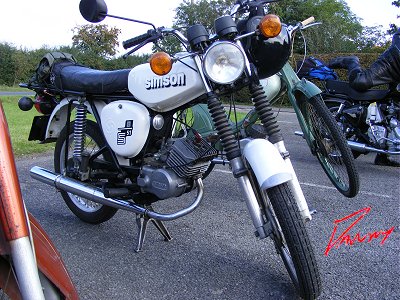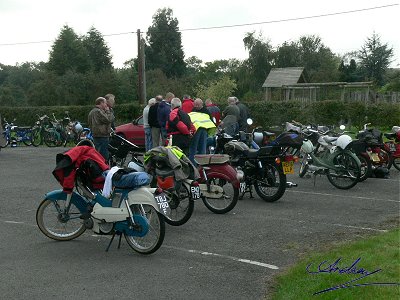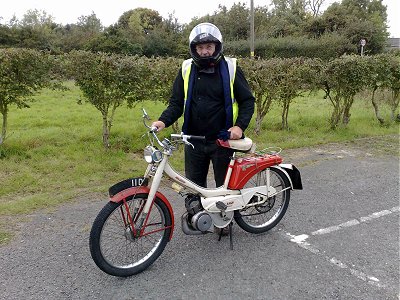 ---
| CAMmag Home Page | List of events |
---