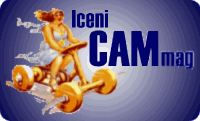 ---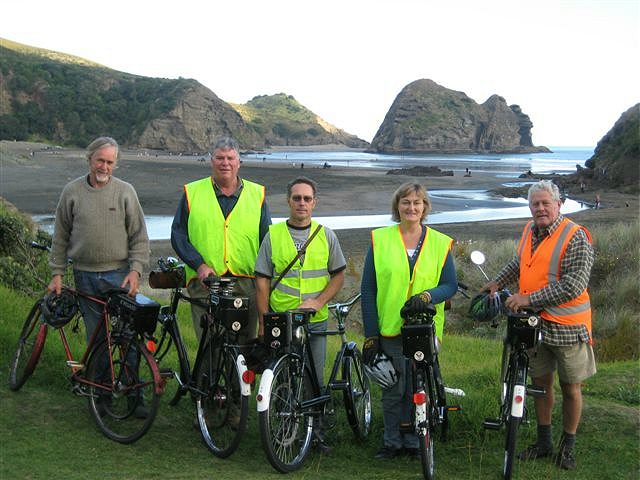 Left to right: Tony Whitehouse, Geoffrey Clark, Mark Cooper, Brenda Clark, David Cooper
Piha is a West Coast beach, very near Auckland, and is famous for its surf and Lion Rock. This is positioned on the beach and cna be seen to the right of the photo.
The Piha run went well and we ended up with five Cyclaids and one Morini. The normal emergency repairs took place - stripping carburettors, checking spark plugs and spark. It was nice to have David Cooper, who is 76, riding his original BSA 28 inch wheel with a Cyclaid he bought when he was in his 20s. My wife and I were riding Cyclaid-powered Pashley cycles. Once again my wife, Brenda's Cyclaid proved to be the quickest; why I don't know. My unit went well albeit a little sensitive to overfueling.
The next run is based at Onehunga, which is run alongside the Manukau Harbour and we will be chasing up more people for participation. Cyclaidists are already talking about Napier for 2009.
---
| CAMmag Home Page | List of articles |
---