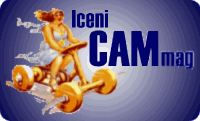 Article by Andrew Pattle
Photos by Mark Daniels and Andrew Pattle
---
One of the aims of Iceni CAM is to promote the positive side of our interests and, for that reason, we have always steered clear of the nastier things that are going on. However, when it comes to describing this year's East Anglian Run, reporting some of these things becomes unavoidable.
Carl Harper, organiser of the East Anglian Run, tried his hardest to keep it as an NACC event. However, the NACC completely ignored him and, when the April edition of Buzzing magazine appeared, there was no mention of the East Anglian Run in it. At this point, Carl turned to the EACC to rescue the event.
Thus it was that, in its 26th year, the oldest-established run in the NACC's calendar became an EACC event.
Because of what can only be construed as sabotage by the NACC, there was a distinct lack of publicity for the East Anglian Run and, consequently, numbers were down on usual with only about 20 participants. Although that's somewhat lower than we'd expect for the East Anglian Run, it's the sort of turnout that many other run organisers would consider an absolute triumph.
The event started at Great Ashfield village hall, a charming Victorian building well suited to our needs. Although there was no formal jumble planned, several entrants had brought some bits & pieces to sell, so an impromptu 'bring & buy' sale was soon under way.
As the time to leave approached, we got news that John Gates had suffered a puncture on his way to the event and was stuck "somewhere near Stowmarket Golf Club". Everyone present unanimously agreed to delay the start of the run while Danny shot off in his van on a rescue mission.
When John and Danny returned, the stricken moped was left in the van and John was given a pillion ride as, at last, everyone set off. Lindsay Neill and I had decided to take a short cut to Walsham-le-Willows, having decided that this would be an attractive location to photograph the machines on their way through. An arbitrary decision as, on Carl's planned route, we were spoilt for choice of attractive locations. Luke Booth, on his Itom Tourist, also took a route of his own devising, being on a slower machine than the rest of the field. Having caught the riders in the 'photo trap', Lindsay and I set off in hot pursuit to catch them up at the lunch stop. We actually arrived before them as, instead of following the route instructions, I led the way to the lunch stop on 'autopilot' and, inadvertently, made another short cut.
Lunch was at the Six Bells in Gislingham. The Six Bells has been the stop on a previous East Anglian Run and was also the stop on the Roydon Rebels' runs. However, this was the first time we'd been there since Roy, the previous guv'nor, had retired. We can report that the pub is as good as ever and is most definitely 'biker-friendly'.
The rest of the entrants gradually turned up and it turned out that some of them had also gone the wrong way - but a longer way in their case. It's becoming somewhat of a tradition that Dave Evans sails off in the wrong direction on these runs, so that was no surprise. Despite this reputation, the others still follow him!
When all were fed and watered, we headed back to the village hall for a bit more trading and tea, coffee & biscuits. East Anglian Runs have previously had a 'best machine' competition with all the entrants voting for their favourite. Although Carl had decided to drop this feature, the 'St Neots Boys' - Ralph, Alex and Chris - decided they'd run one anyway and quickly drew up and distributed voting slips to everyone. Imagine our surprise when the top three machines were those ridden by Ralph, Alex and Chris.
So, despite the shaky prologue, this year's East Anglian Run ended up as a success and was hugely enjoyed by all - we're all eagerly looking forward to next year's run.
Finally, Danny took John and his deflated moped home with him, where he fitted a new tube and sent John on his way.
The riders
Luke Booth - Itom Tourist, Neil Bowen, Yamaha SS50 'Fizzy', Laurie Coates - Honda PC50, Mick Cook - 'Magic Thing', Mark Daniels - Mercury Mercette, Dave Evans - Zündapp, Keith Flood - Honda PC50, John Gates, Carl Harper - Puch Maxi, K Howard - MZ, Roger Howe - Mobylette AV78, Joe Lee - Mobylette Special, Alex Lees - Norman Model C, Lindsay Neill - Mobylette, Andrew Pattle - Mobylette, Chris Saunders - Raleigh RM5, Bill Simpson - Yamaha YB100, Pete Smith - New Hudson, Dave Watson - Mobylette.
Meeting at Great Ashfield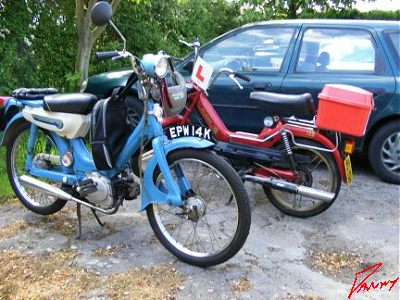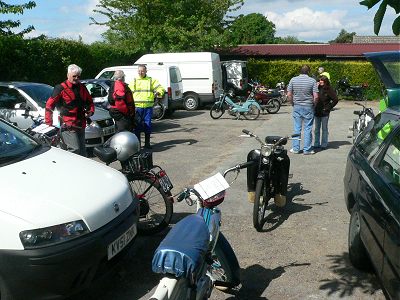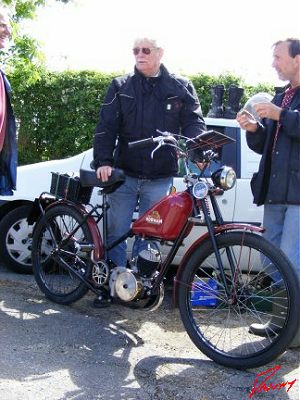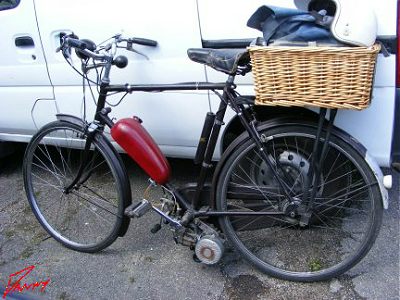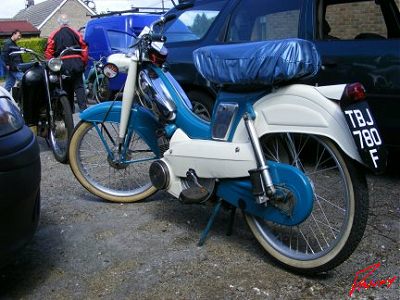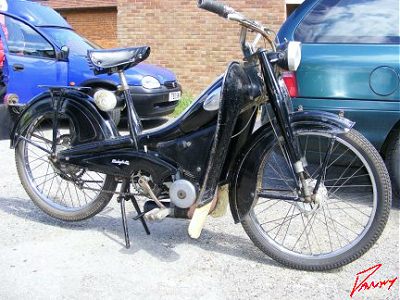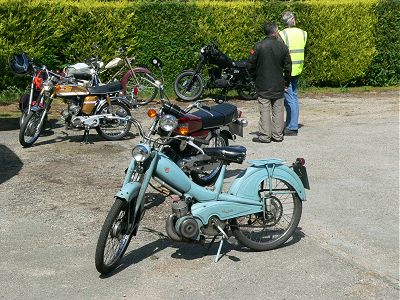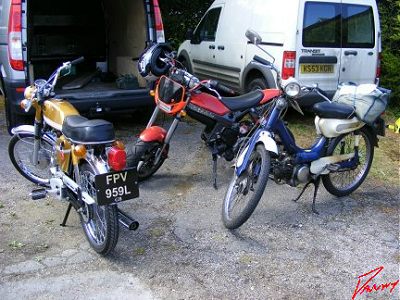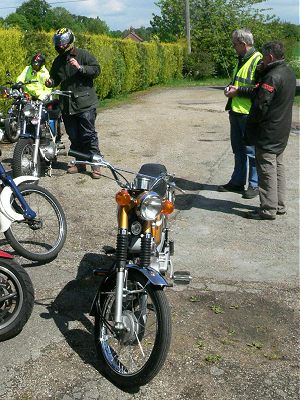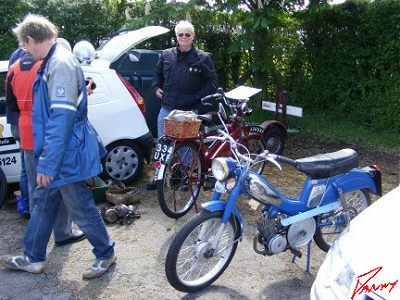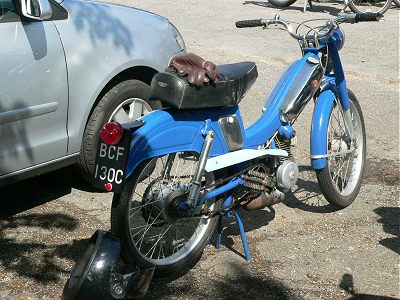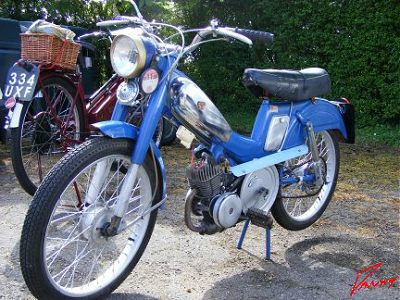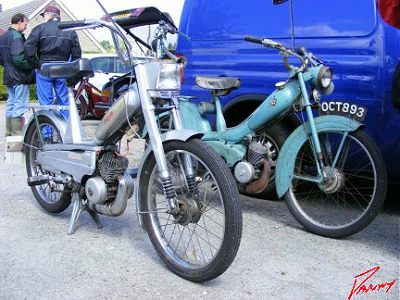 Ready to Go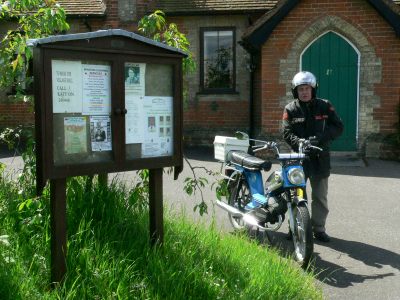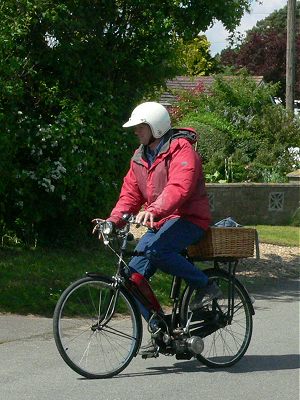 The Start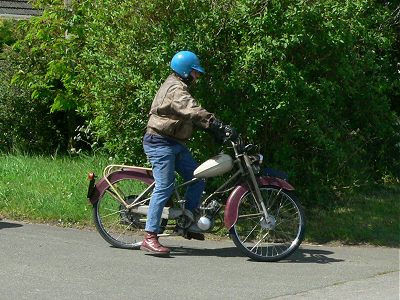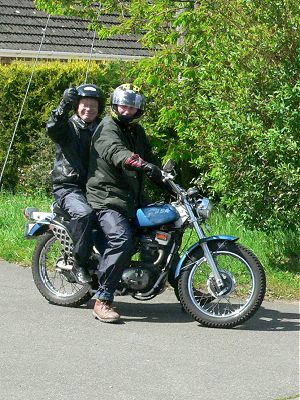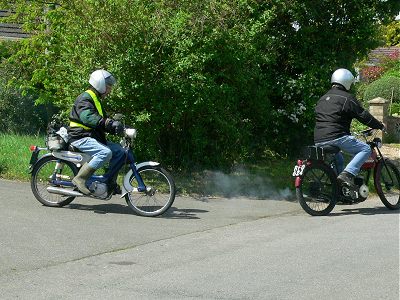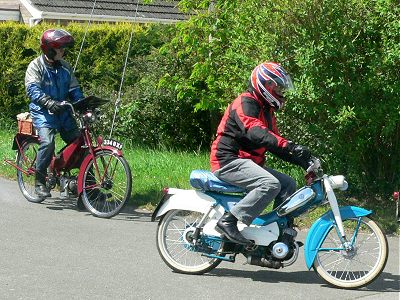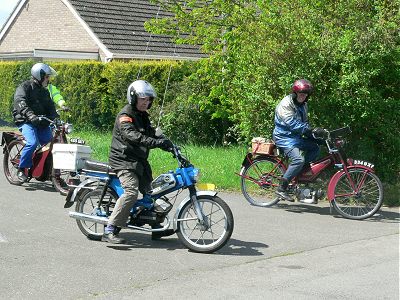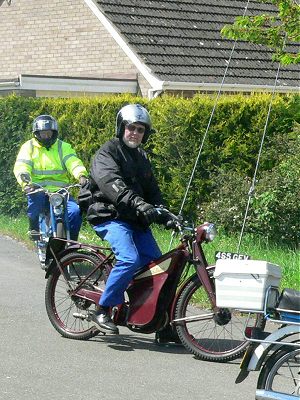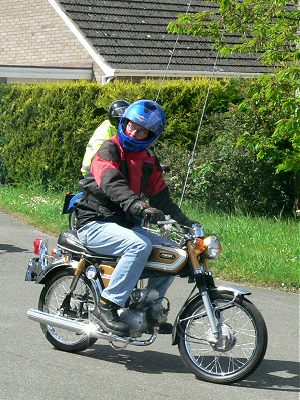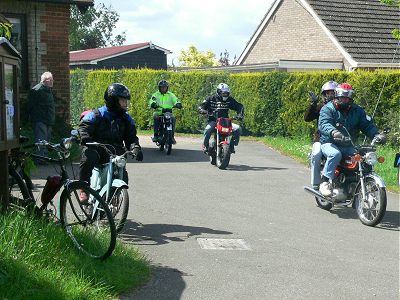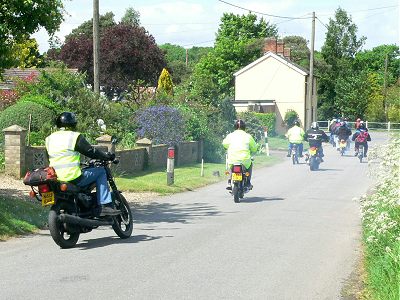 Walsham-le-Willows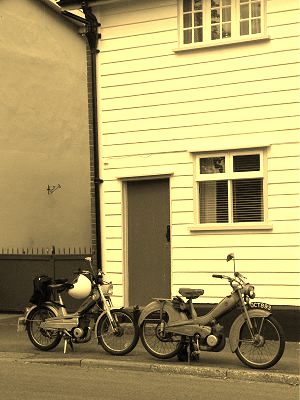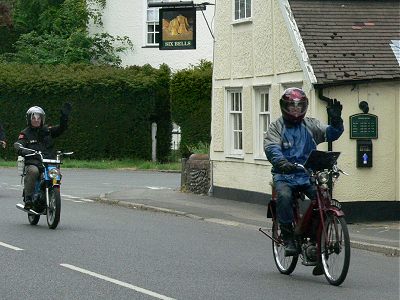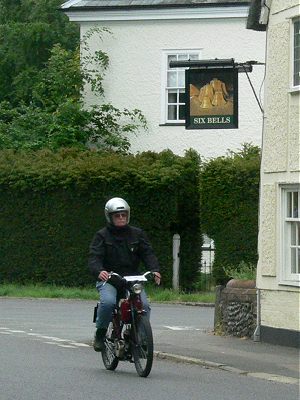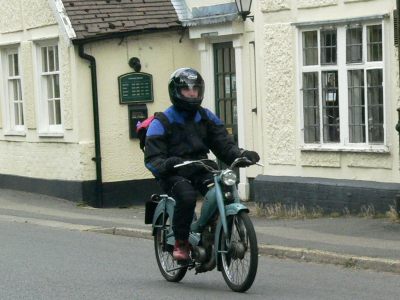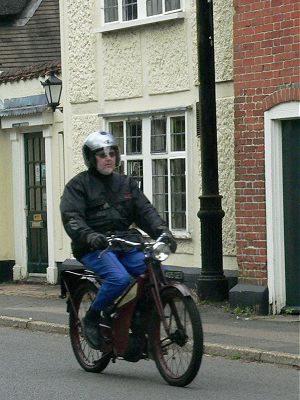 Lunch stop at Gislingham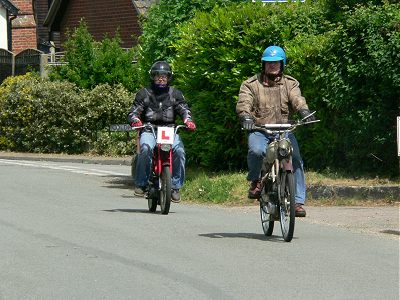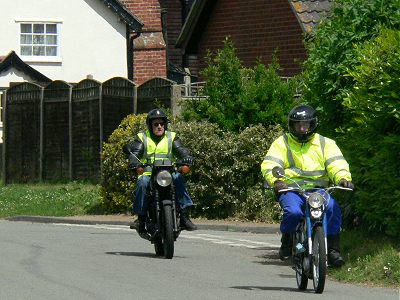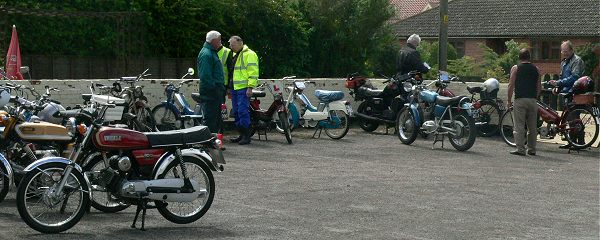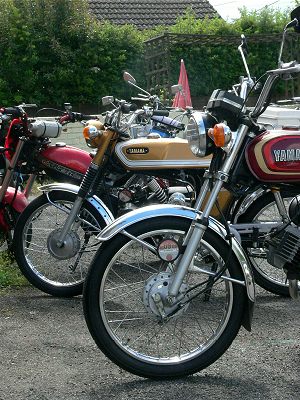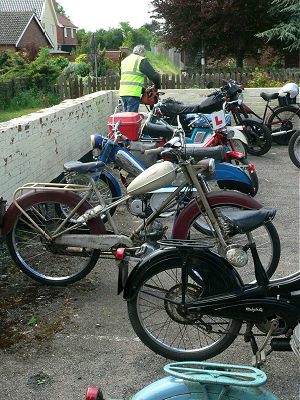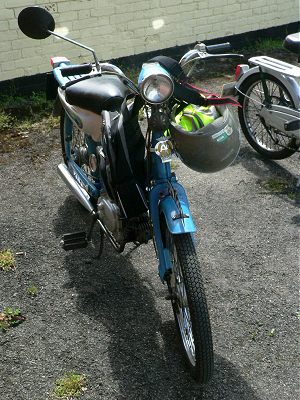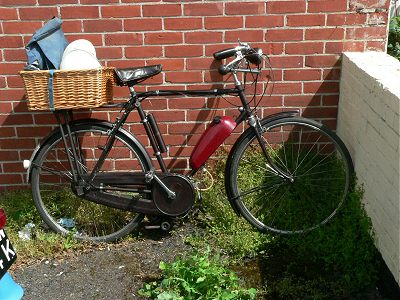 ---
| CAMmag Home Page | List of articles |
---