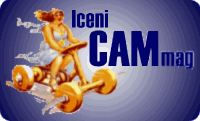 Article by Paul Efreme
Pictures by Neil Morley and Andrew Pattle
---
Paul Nelmes's Radar Run, held on 13 April, was the first event staged by our newly resurrected EACC. The run, starting from Bromeswell village hall, attracted a large turn out: 47 riders signed on, among them 15, as yet, non-EACC members. Unlike some other clubs, these non-card carriers were not charged for entering. This fact, in itself, is noteworthy.
The moped jumble carried on a brisk trade both before and after the run, with the usual stallholders in situ. Dawn took charge of catering and participants were generous with their donations towards Paul's financial outlay.
Although the weather was chilly, the rain held off long enough for us to enjoy a good saunter around. It appears that everybody had an enjoyable day with one marked exception.
It seems that, with some minutes to go before the start, 'Laughing Boy' Pete Smith decided to go to the toilet. I understand that when he came out "we had all buggered off!" The hapless Mr Smith informed me that he tried in vain to follow the route, got lost and eventually found his way back to Bromeswell village hall (not a happy chappie!)
Some wit said that he is worse than David Evans with map-reading - high praise indeed.
This event obviously proved that with Andrew at the helm, the EACC has a secure future.
Starting from Bromeswell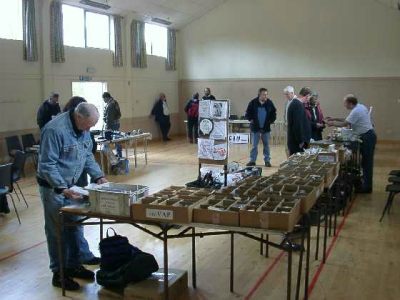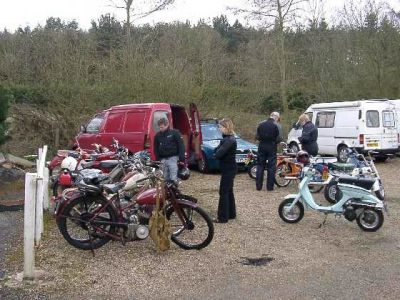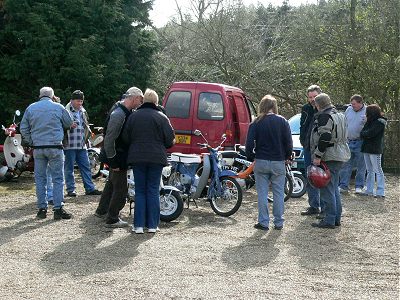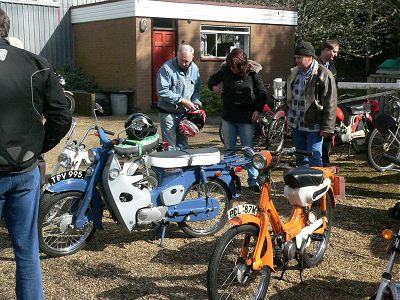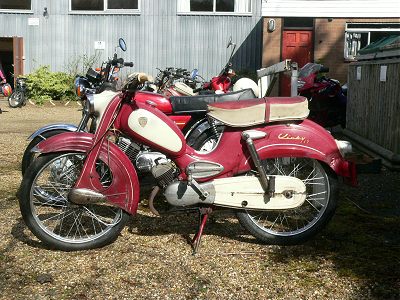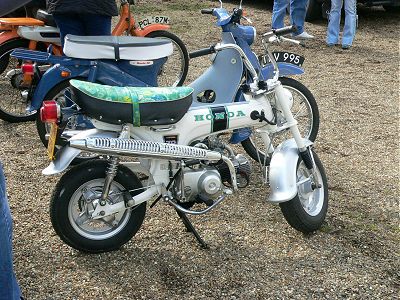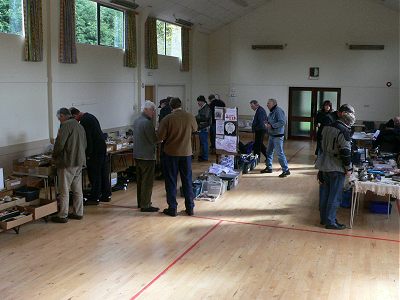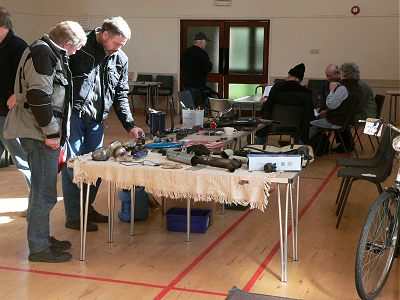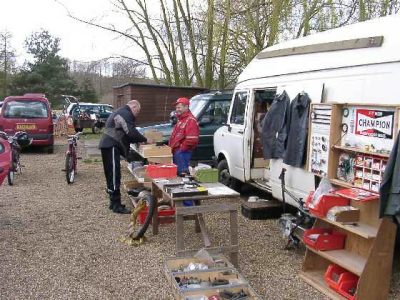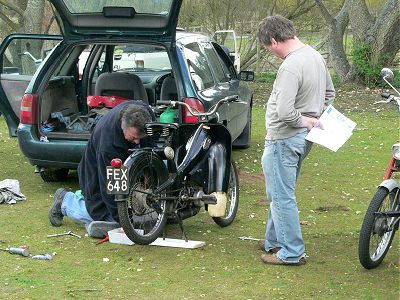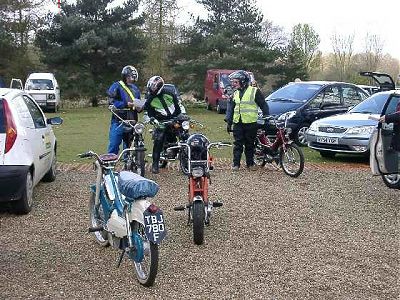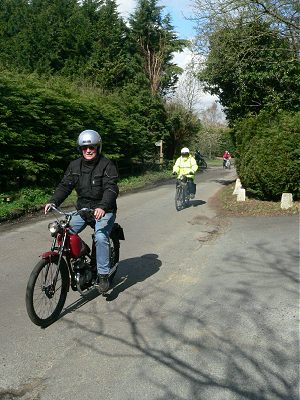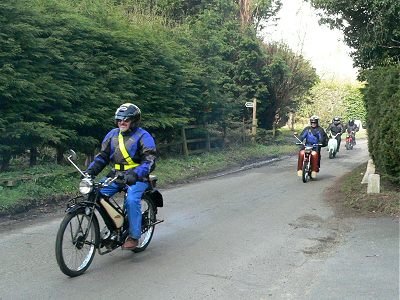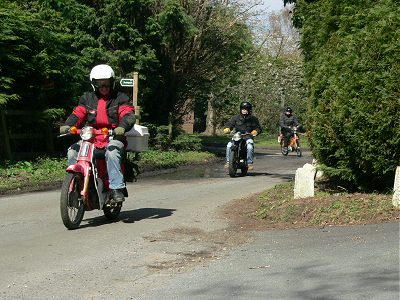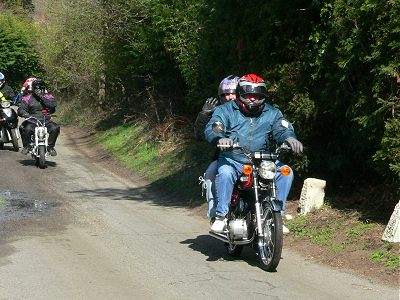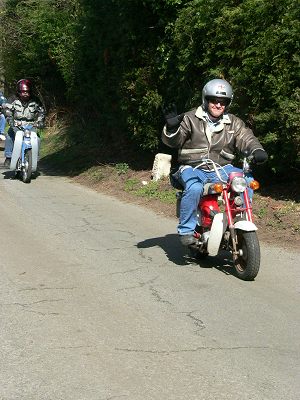 A short break at Shingle Street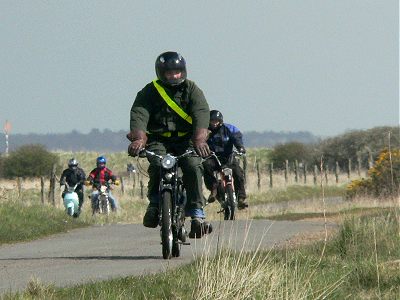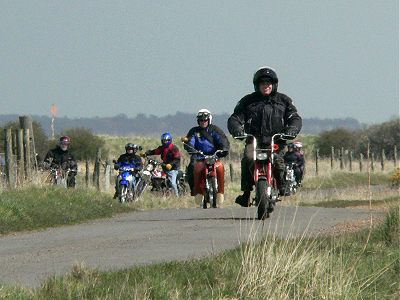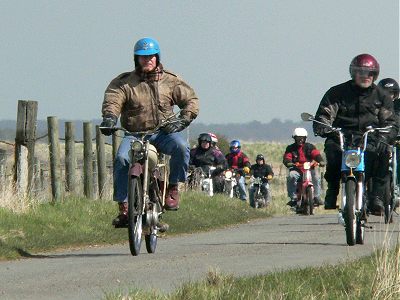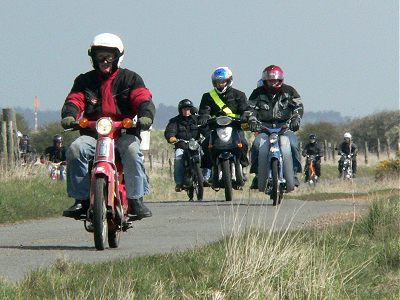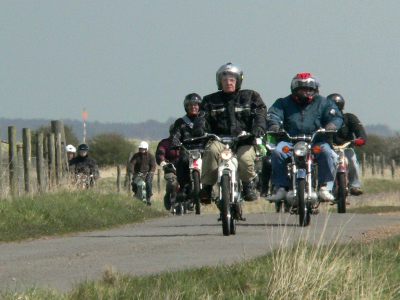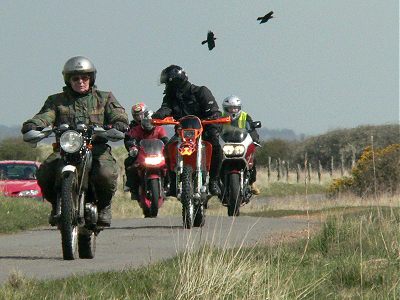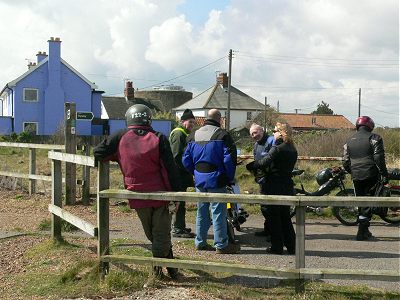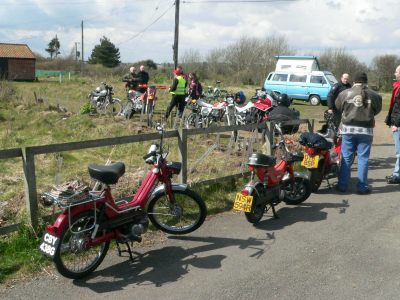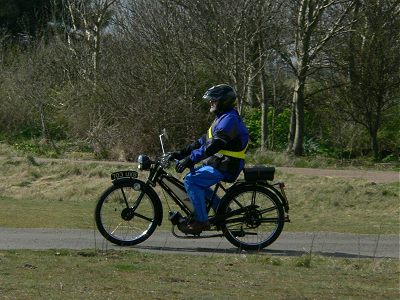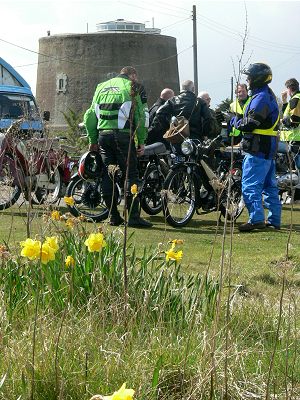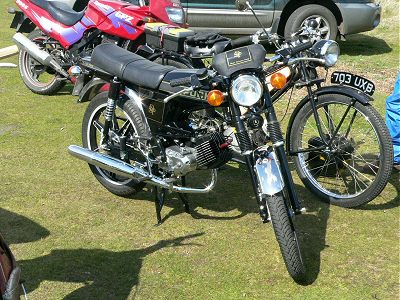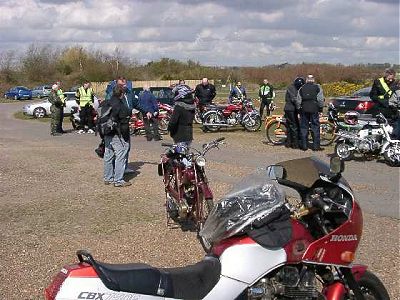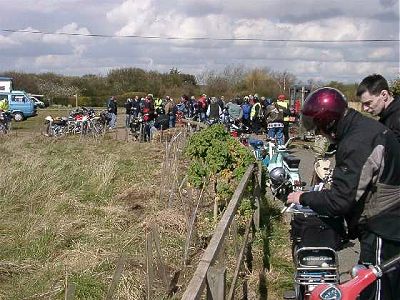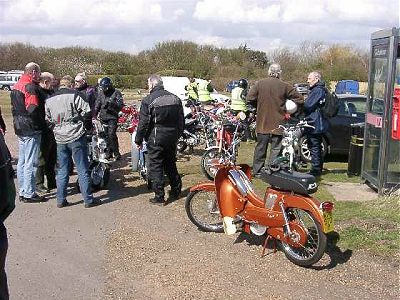 The lunch stop at Ramsholt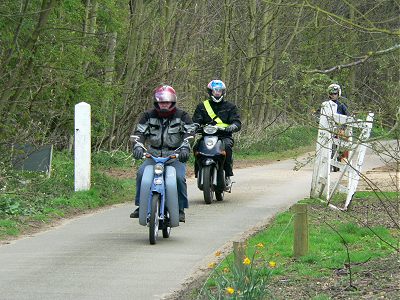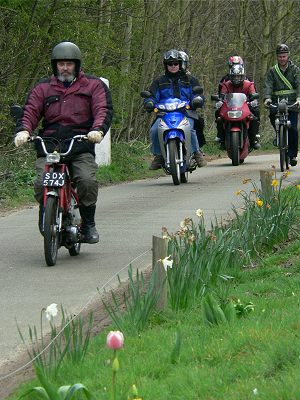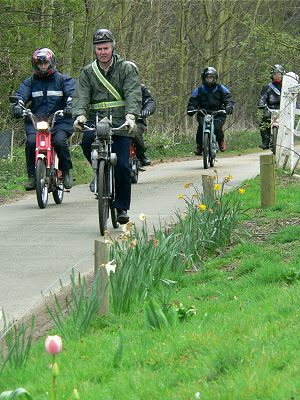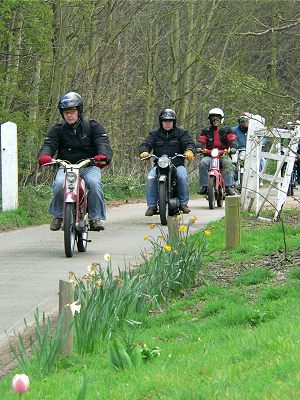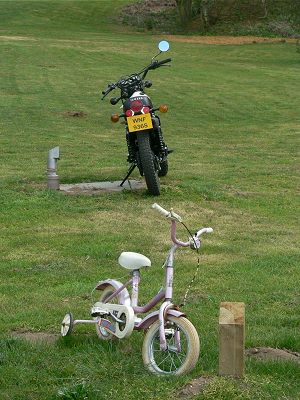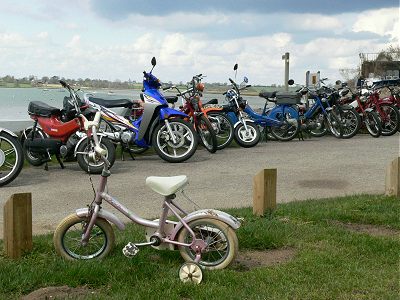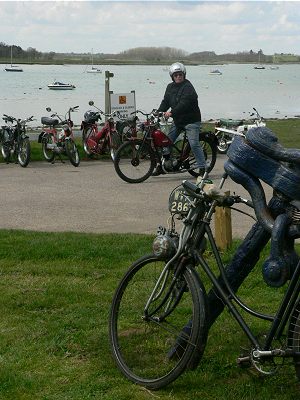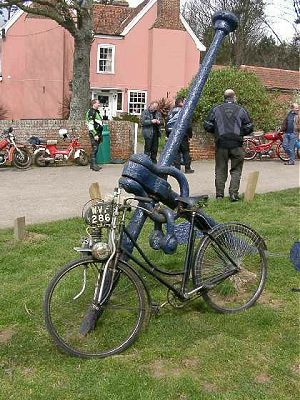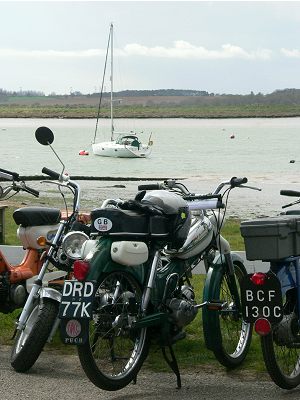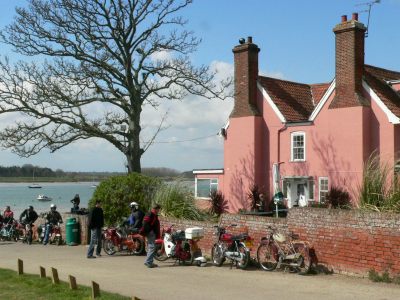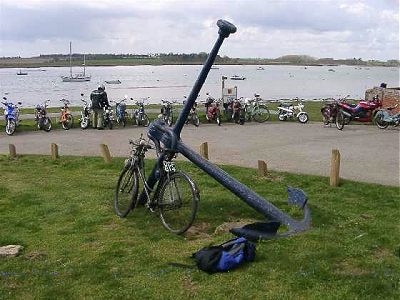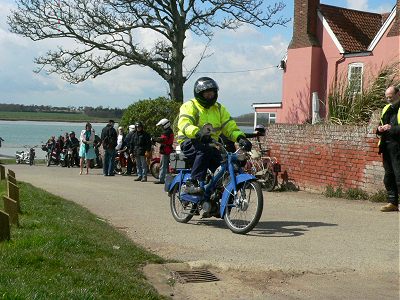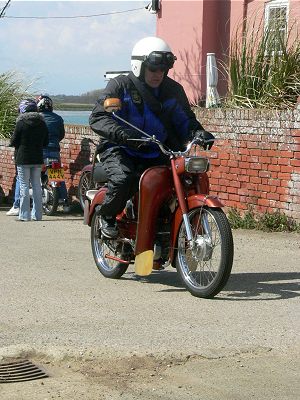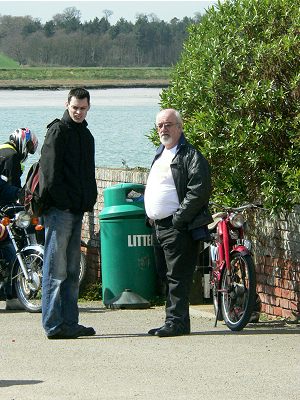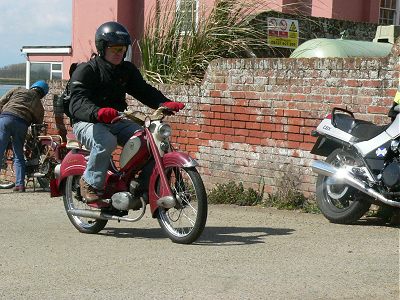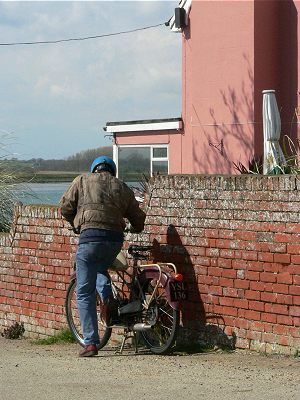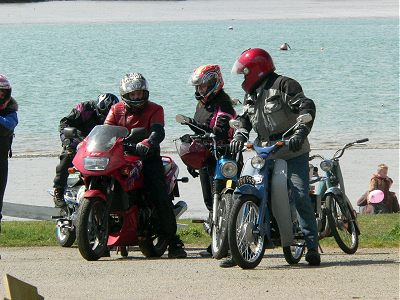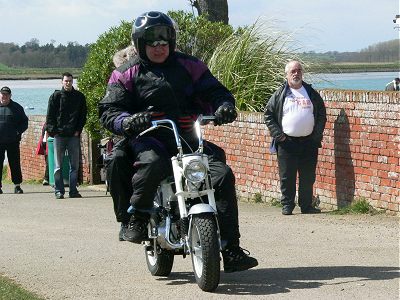 ---
| CAMmag Home Page | List of events |
---