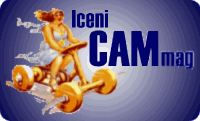 ---
It was very good to enjoy the company of 14 participating NACC riders (plus spectators) who took part in the Cantabrian Run on the 14th October, many thanks to everyone who made the effort to attend. I would not normally single out individuals but I feel it only appropriate to record that a number of members made a lengthy journey from other sections in order to attend. Keith Ashby (yes, he is the one who rode up to the "Coast to Coast" from North Norfolk) rode to and from our event. (He must have completed 200 miles on his New Hudson in order to be with us!) John Tickell and Don Cannon also rode to and from the event completing probably in excess of 100 miles each that day. (Keith you have given me renewed enthusiasm to complete the restoration of my New Hudson!)
The weather was kind the company good and we even found some hills (well, small inclines) in the Cambridgeshire countryside! Two members' machines decided not to play, some 5 miles into the course, but in the best traditions of the club help was at hand to get back to the start - well done Ralph!
Well done and thanks again to all who attended; I had an excellent day and I think everyone else did too - well perhaps with the exception of those who broke down but they both certainly maintained their cheerful disposition in spite of their problems! As a result of the run we were able to donate £25 to the Fulbourn Scout Group for loan of their hall. I am sorry if I did not get to speak to everyone for as long as I would have wished.
Attendees:
John Tickell - Mobylette, Keith Ashby - New Hudson, Keith Rutledge - Trojan Mini-Motor, Keith Flood - Honda PC50, Geoff Daw - Garelli Bimatic, Alan Bloys - Mobylette, Fred Redmond - Honda PC50, Andrew Pattle - James Autocycle, Alex Lees - Norman JDL, Ralph Richardson - Rudge Autocycle, Rob Ransley - Raleigh, Chris Saunders - Raleigh RM5, Don Cannon - BSA Bantam, Alan Course - Honda P50.
---
Photos by Rosemary Course and Andrew Pattle
Gathering at Fulbourn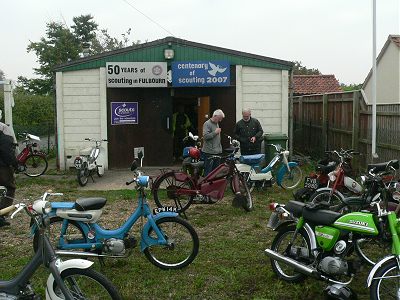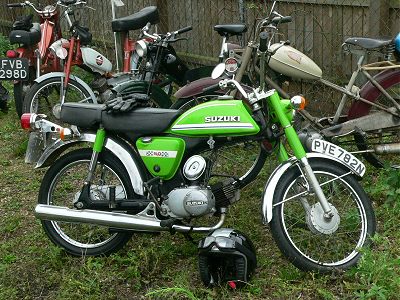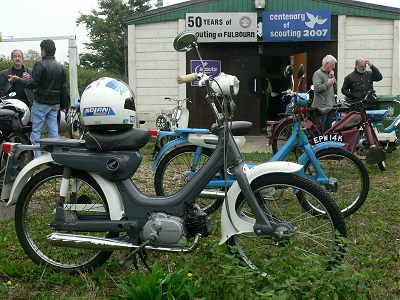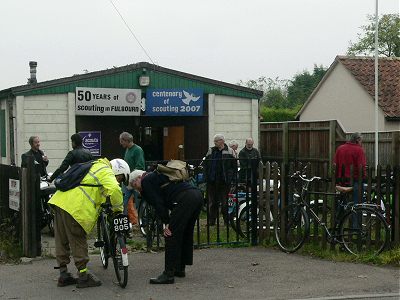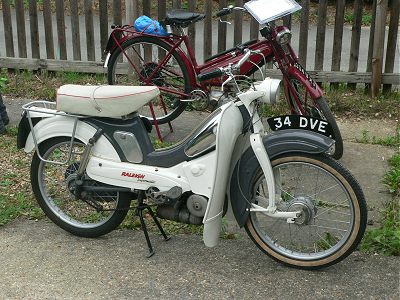 Ready to leave


Returning to Fulbourn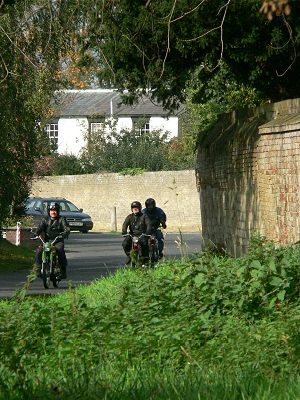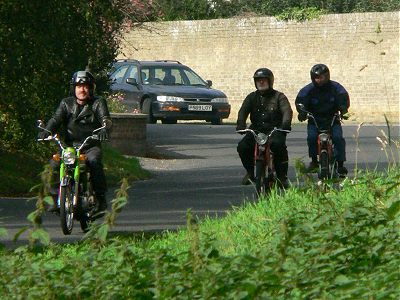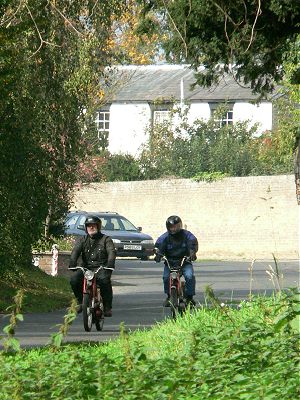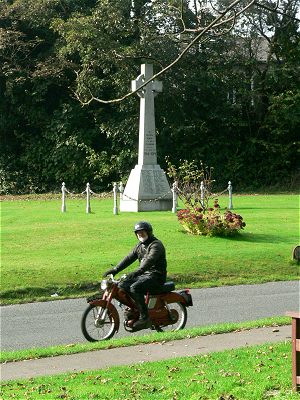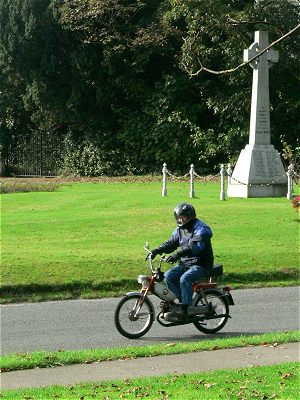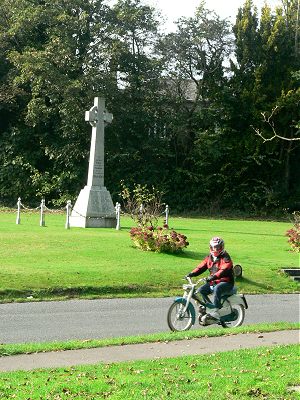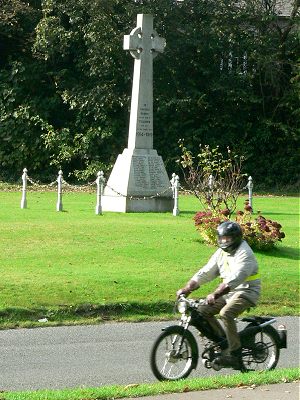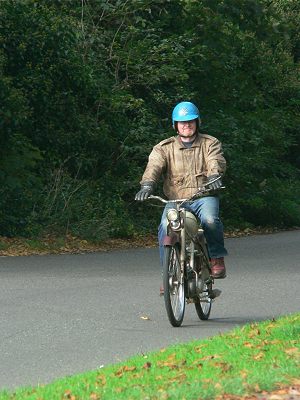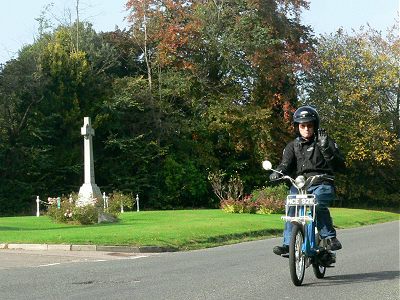 ---
| CAMmag Home Page | List of events |
---