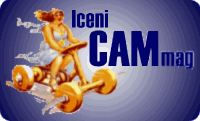 ---
I've always been a minimalist at heart. A frugalist - that's a good word.
Mike Worthington-Williams described the cyclecar movement as "Revolutionary in its ideas and its ideology, its adherents impervious to criticism or vicissitude, anti-establishment ... sociable rather than socialist ...' Does this apply to the cyclemotor and moped brigade?
In the past, I've owned many bikes, with a fair proportion of 'pea shooters'. My first bike was a Bown, followed by a clutch of Bantams. Sandwiched in between the odd Tiger 100, Gold Star and Thunderbird, there was a Quickly, RM6, C100, C50 and FS1-E.
The Bown, bought at Bury motor auction for £12-10s-0d, after rebuild cruised at 30mph with a max of 31mph. I rode it to school occasionally, parking at a friend's and walking across the road wearing mandatory cap and carrying a satchel. Does FFE 189 survive?
The Quickly is remembered by the large number of shims in the gearbox, its harsh deceleration on overrun, and the poor performance of its front brake. The early RM6 covered 180 miles on a gallon of two-star mix. The C100 served me well, as did the cammy C50, apart from being marginal transport for wife and I plus shopping. The FS1-E was similarly overloaded but fondly remembered (VRT 4M).
A 500cc Raleigh, 350cc Triumph and GS125 Suzuki have been joined this year by an RM6 Runabout, on which I very much enjoyed the EACC Radar Run in April.
I would seem to have turned full circle!
---
[Text © 2009 B Yallop.]
---
| CAMmag Home Page | List of articles |
---