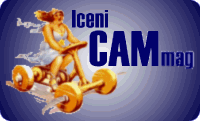 IceniCAM News Archive
2020
---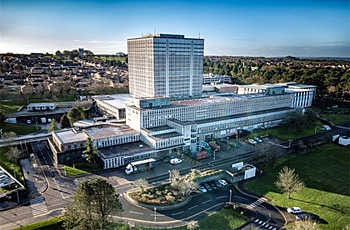 DVLA services update
October 2020

Swansea is currently subject to local lockdown measures. DVLA staff have been working in Swansea throughout the entire pandemic and continue to do so, but due to social distancing requirements, there are fewer staff than usual on site at any one time. This means if you post applications, which must be processed securely on site by a member of staff, they will take longer than if you apply on-line.
Things you can do on-line include: Apply for a driving licence—Renew a driving licence—Replace a driving licence—Tell us you've sold a vehicle—Change your address—Tax a vehicle—Keep or assign a private (personalised) registration online—Apply for a duplicate V5C log book. Paper applications are likely to take between 6–8 weeks to process, but there may be additional delays in processing more complicated transactions. DVLA is dealing with all paper applications as quickly as possible and in the order in which they are received.
You can get more information and check DVLA's services updates at: www.gov.uk/guidance/dvla-coronavirus-covid-19-update.
Delay
July 2020
It's looking as if our next issue—scheduled for 5 July—may be a little late. Somewhat perversly, the COVID-19 restrictions have meant that both of us (Mark and Andrew) are far busier that we've ever been before. We assume that in the lockdown many of you have decided to work on some of the projects that have been waiting for you to have the time to do them. The result is that Mark at Mopedland and Andrew at the EACC have record amounts of work to do. Also, the cancellation of the Peninsularis Run means that the original deadline is not quite as pressing as it once was—and there'nothing like the removal of a deadline to make a job take longer! Nevertheless, we still expect to have the next magazine ready some time in July.
DVLA restrictions
July 2020

Some DVLA staff are back at work, so the restriction on sending post has been lifted. The need for 'social distancing' means there are fewer staff, so be prepared for things to take a litlle longer than normal. You can check on DVLA's restrictions at: www.gov.uk/guidance/dvla-coronavirus-covid-19-update.
Most county record offices, however, are still closed—although many have arrangements for responding to e-mail enquiries.
DVLA restrictions
April 2020

During the COVID-19 restrictions, DVLA is effectively 'on-line only', which is fine for normal tax renewals, etc. However, it does mean that V765s and age-related registrations have come to a halt because these have to be done using old-fashioned paperwork. As far as the various motor cycle clubs are concerned, most seem to be doing dating certificates as normal; it's just that DVLA doesn't want you to send the applications in until 'the coast is clear'. You can check on DVLA's restrictions at: www.gov.uk/guidance/dvla-coronavirus-covid-19-update. With V765s, some clubs are refusing to accept them altogether, others will reluctantly take them but won't be sending them on to DVLA until it's OK.
Another factor affecting V765 applications is the closure of all the county record offices, which means that, for the time being, there will be no access to registration archives to get evidence for a V765 application.
MoTs extended
April 2020

As part of the government's measures against Coronavirus, MoTs due from 30 March 2020 will be extended. A car, van or motor cycle's MoT expiry date will be extended by 6 months if it's due on or after 30 March 2020—but, as with MoT exempt vehicles, you must keep your vehicle safe to drive. The MoT expiry date will be automatically extended by 6 months if it's eligible; this will be done just before it's due to expire. Your vehicle's record will be updated so the police can see you have a valid MoT. There's more information on the gov.uk website.
Mailing list
February 2020
Sorry—our plan to set up mailing list in time for the January issue of Iceni CAM Magazine didn't go very well … or at all. We'll be trying again with the April issue and will be sticking with the idea that anyone who was signed-up to the old forum and had opted to receive 'Individual e-mails' or a 'Daily digest' will automatically be put on the list, while forum members who'd opted out from e-mails still won't.