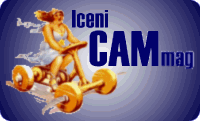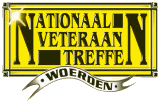 ---
We've been to the Netherlands again for the Nationaal Veteraan Treffen. This is a large one-day rally, held in Woerden. Unlike the in the UK, there are as many, if not more, small capacity machines than there are big bikes. Zündapp, Kreidler and Puchare the three marques that make up the bulk of the mopeds in the show.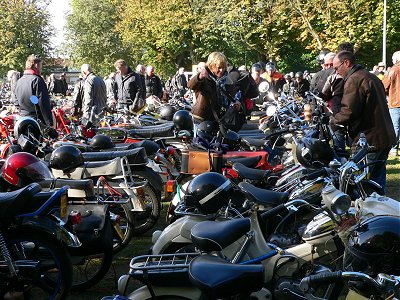 Here we present our own, heavily biased, selection of the machines at the event. Everything we've chosen is under-100cc, or has pedals, or both (but you might spot one exception to that).
We've grouped the picture by marque but, first, here are the four bikes that we took along.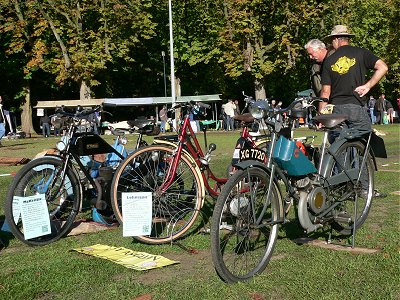 ---
Amstel
Amstel was a marque owned by Stokvis, who also produced RAP, This is a model 750 which is almost identical to a RAP Matador.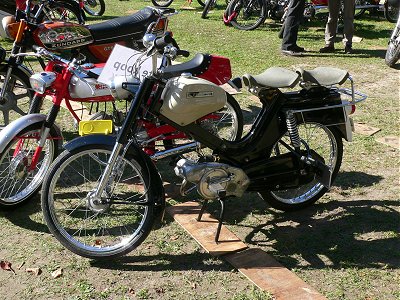 Avaros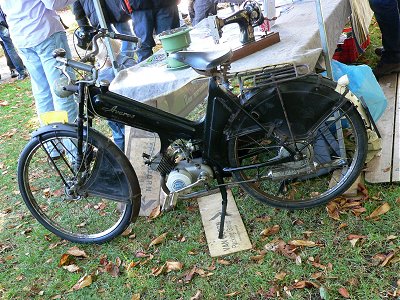 Batavus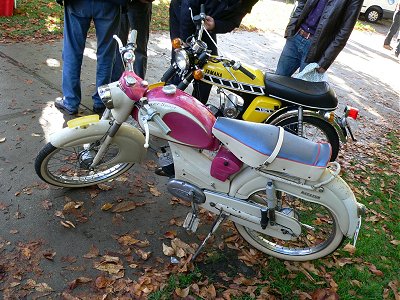 Berini
This Berini F71 Suoer Sport dates from about 1961 but its desiggn seems to hark back to American streamlined trains of the 1930s.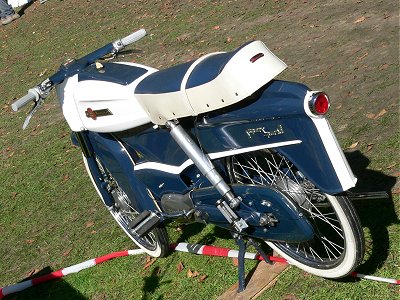 Casal
This Casal was one of the award winners in the moped class at the rally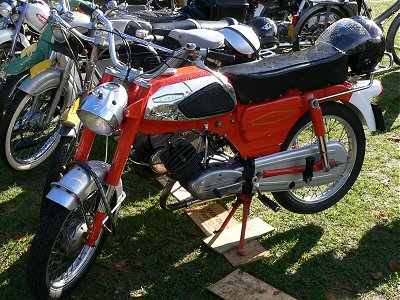 Cyclemaster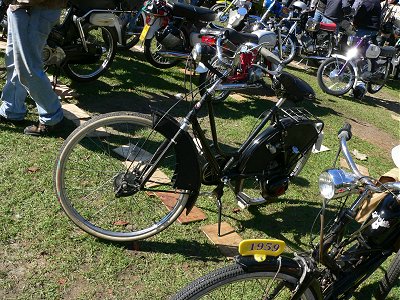 Demm
One of the few four-stroke mopeds.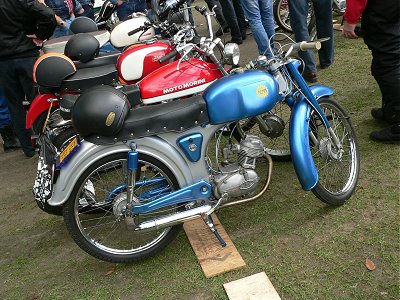 Dezamet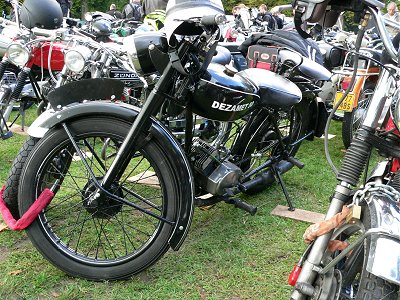 DKW
A close look at the 'cage' around the cylinder of a DKW Hummel Super.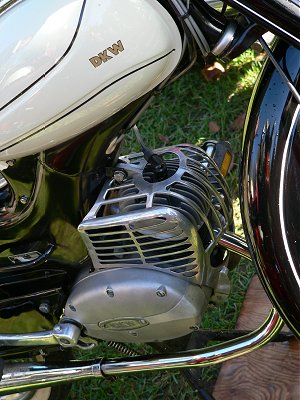 Flandria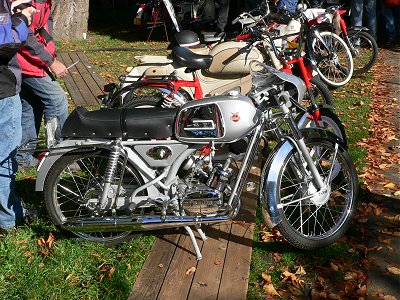 Garelli
Gazelle
The Gazelle Comet was produced with an Jlo engine or a fan-cooled Sachs. This is the Sachs version.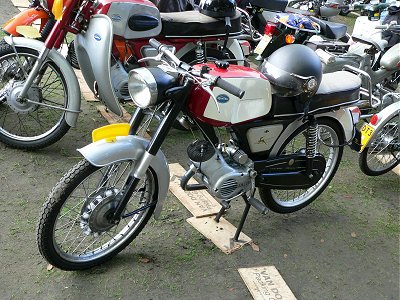 Gilera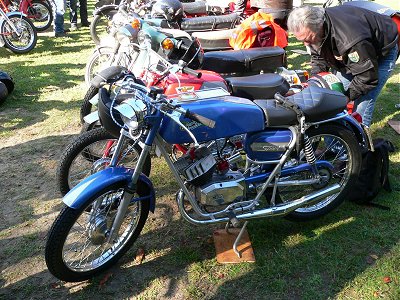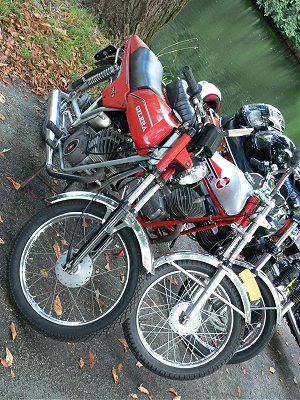 Gitan Testi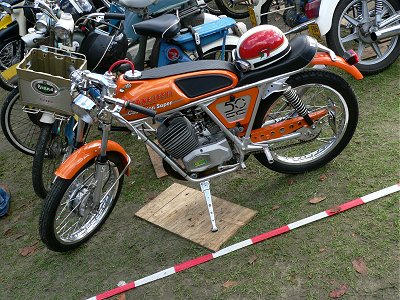 Giulietta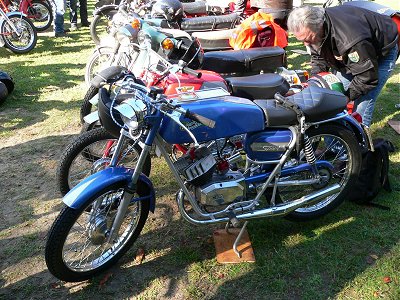 Hercules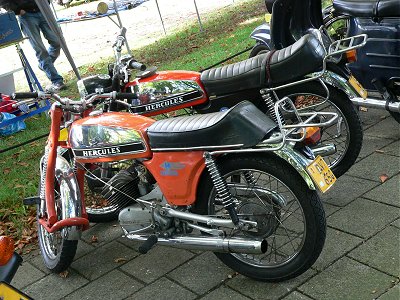 Itom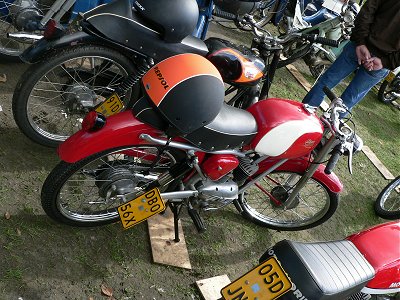 Lurquin et Coudert
Lurquin et Coudert was a Parisian maker of engines and complete motocyclettes from 1899 to 1914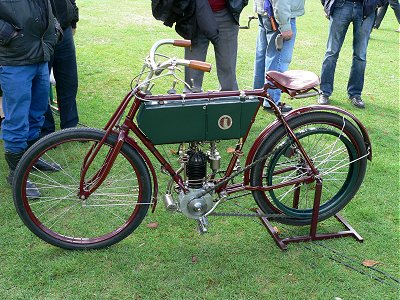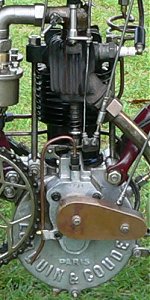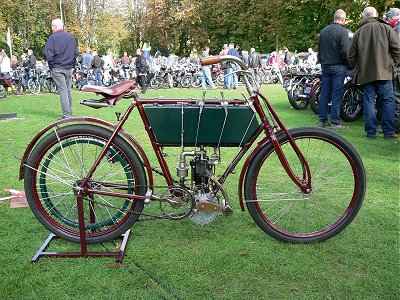 Magneet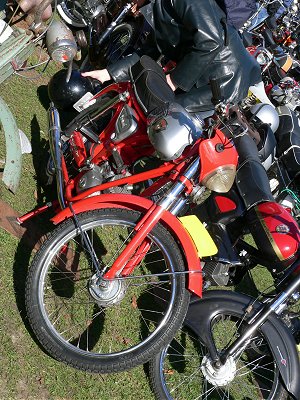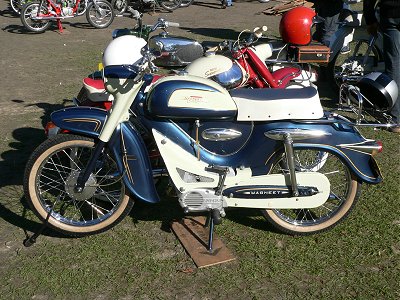 Malanca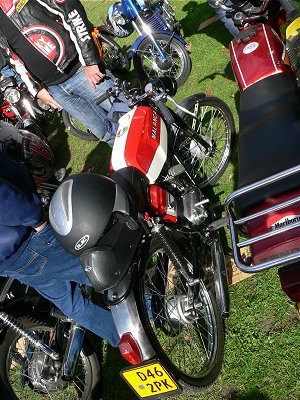 Maxwell
The name Maxwell was used by two companies in the Netherlands, one in Amsterdam and one in Rotterdam. This HMW-powered machine came from the Amsterdam firm.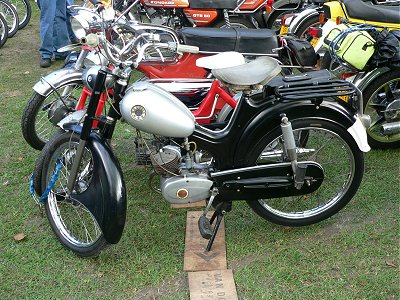 Monet-Goyon
This Monet-Goyon Starlett was for sale in the jumble.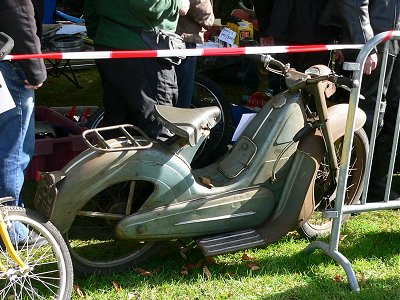 Morini
There were several Corsarinos at the rally; here's a couple.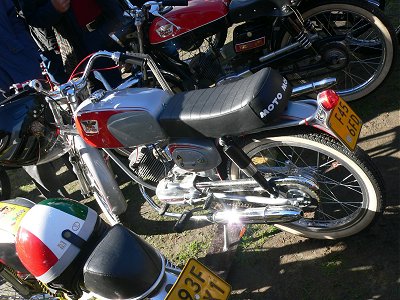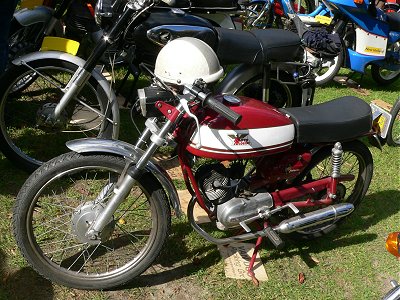 Mosquito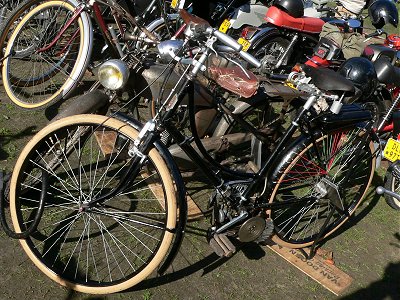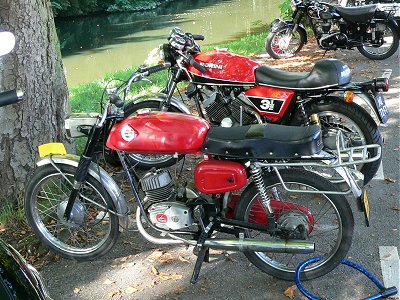 Motobécane/Kaptein Mobylette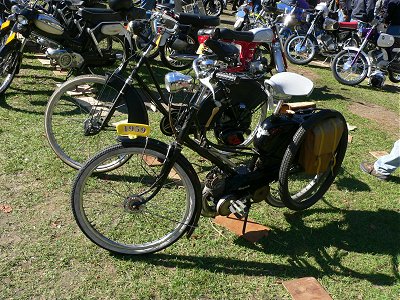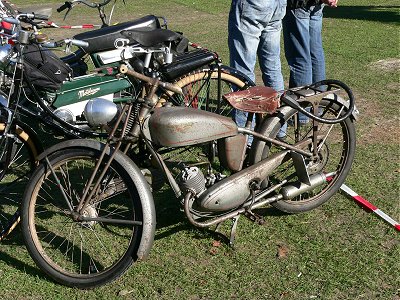 Munch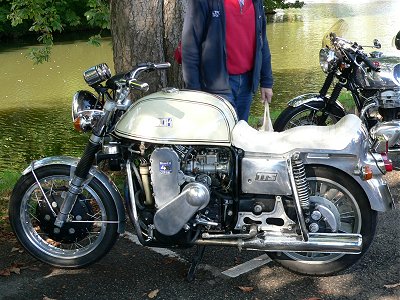 Negrini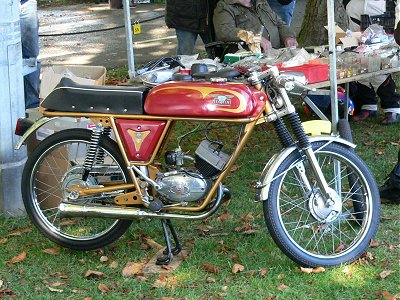 Pegaso
Another one for the four-stroke fans: a Pegaso Sport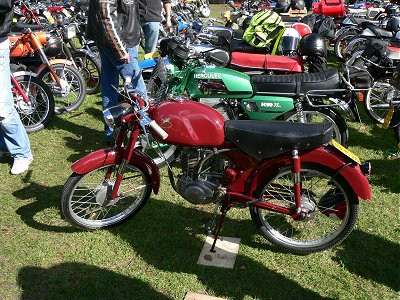 Rizzato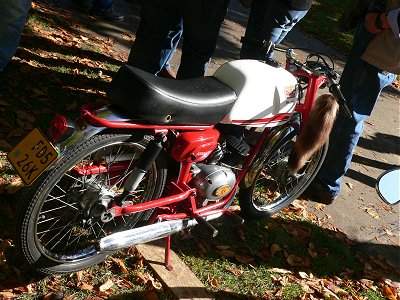 Royal Nord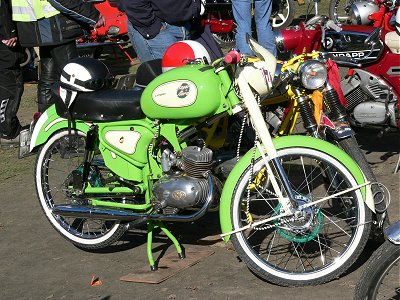 Sarolea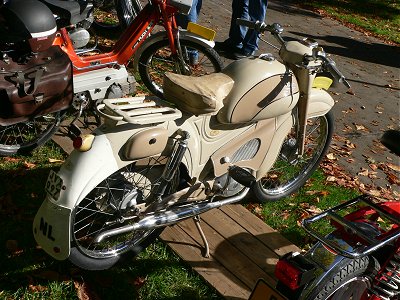 Simplex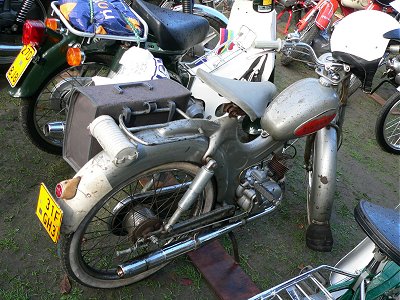 Simson
These two Simson SR50s were for sale.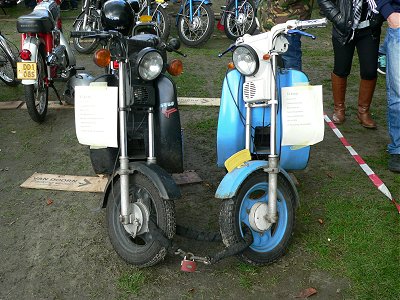 Solo
We only spotted two Solos at the rally and both of hem were the Electra model.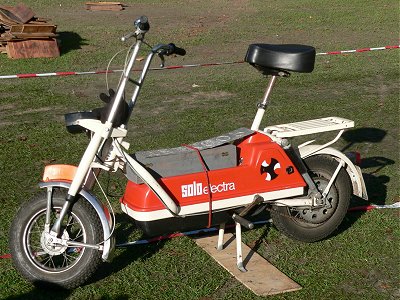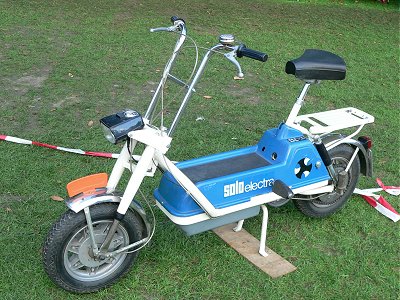 Sparta
The Sparta tandem was made from a pair of the Jlo-engined Spartamatic mopeds.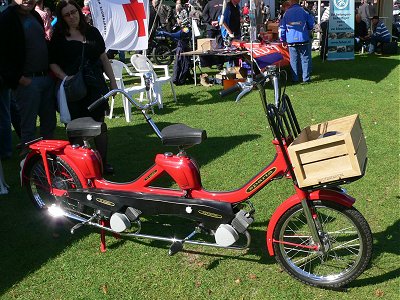 Tansini
This Tansini has "Gitan" cast into the crankcase covers but it's nothing to do with the French Gitan company; it's a contraction of Gino Tansini.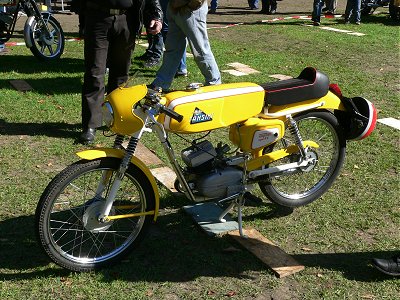 Union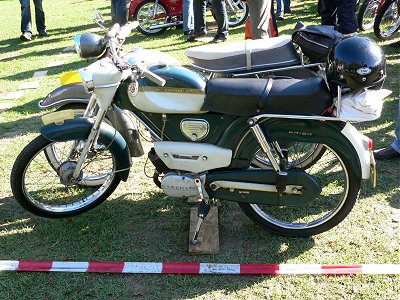 VAP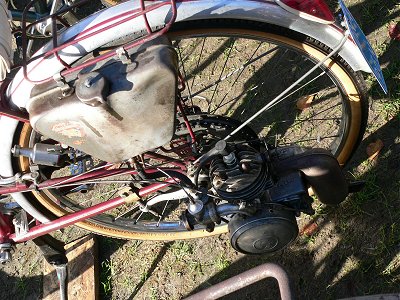 VéloSoleX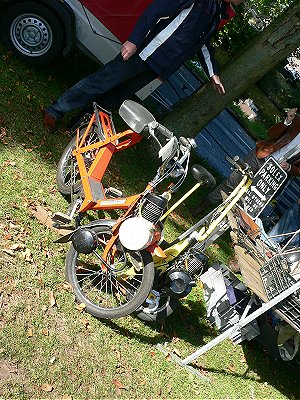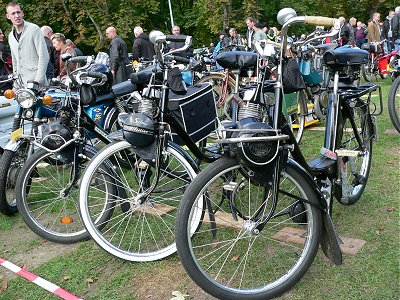 Wall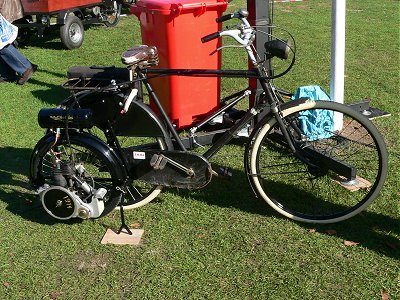 Yamaha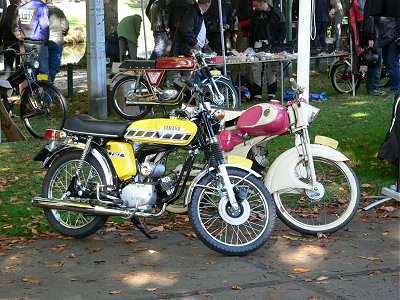 ---
Kaasrit
The Kassrit (Cheese Ride) takes place during the day. Everyone taking part goes over a ramp on the rally ground where they are interviewed and photographed before setting off on the ride.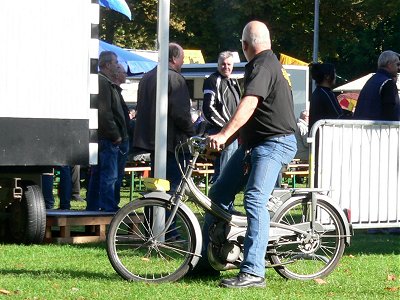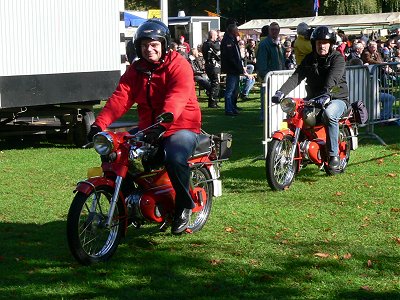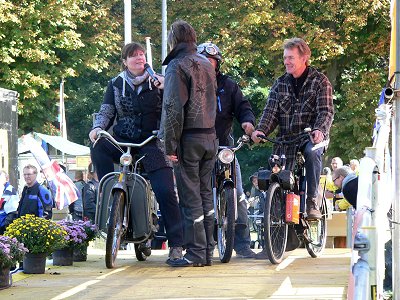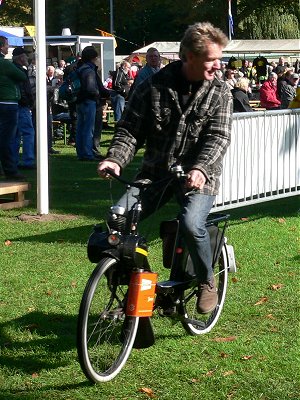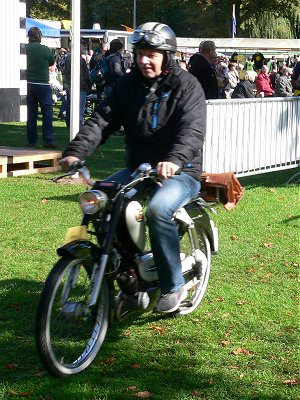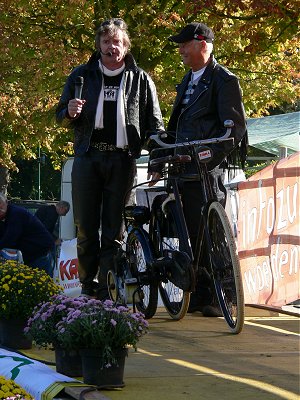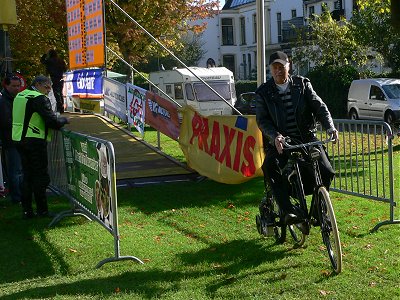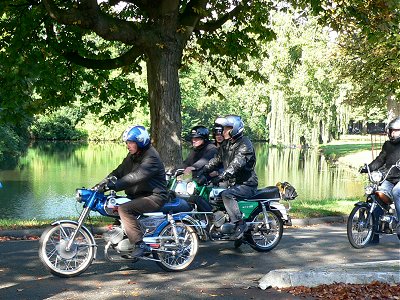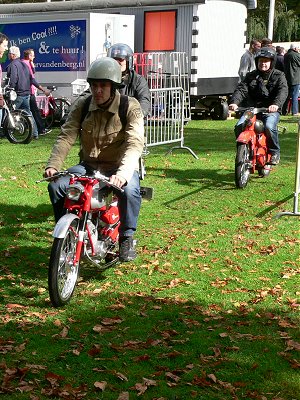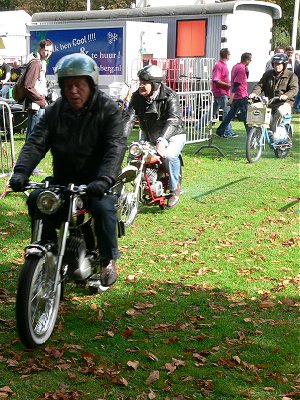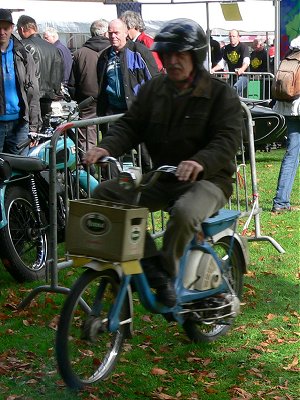 ---
Some views of RHC-Nederland's club display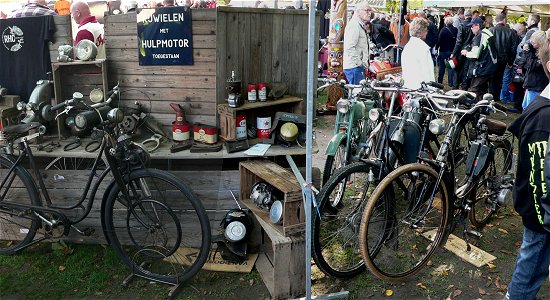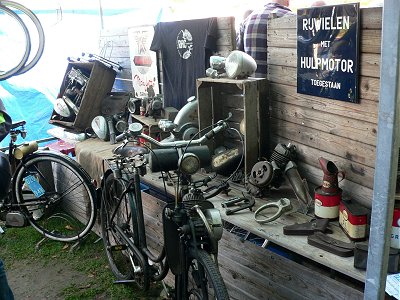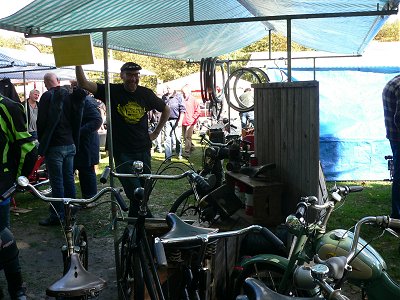 ---
and finally
During the day, a rosette appeared on the Lynx signifying that it had wone one of the awards. One bike that defied categorisation looked a bit like an American V-twin of the 1930s but was actually a modern electric bicycle. The Lynx's award was "Best in Show" in the moped category.
---
| CAMmag Home Page | List of events |
---